Russian police find evidence of fraud during parliamentary election won by a pro-Putin party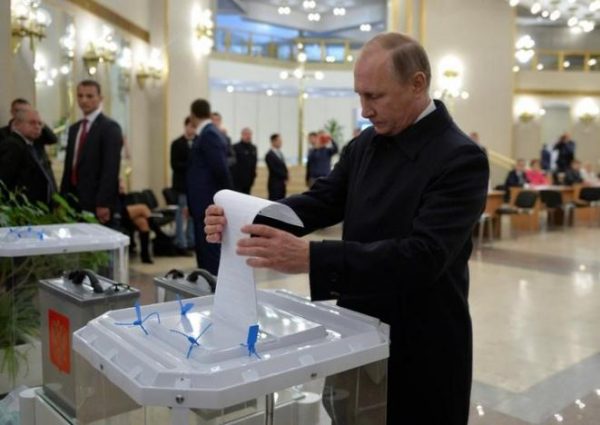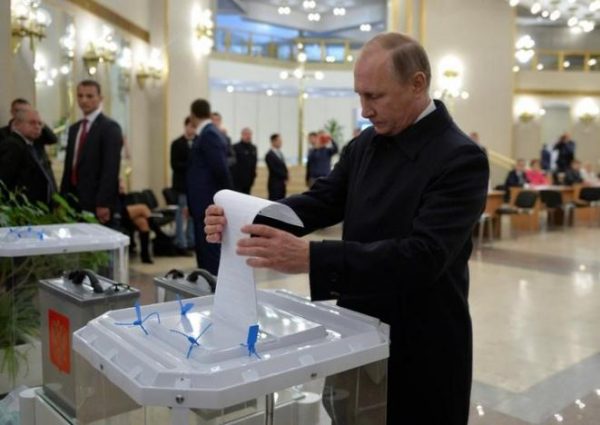 Russian police have said they found evidence of fraud at a polling station where Reuters reporters saw irregularities during a Sept. 18 parliamentary election that was won by a party loyal to the Kremlin.
A police unit in the region of Mordovia wrote in a letter to Reuters that it had investigated and found signs of criminal fraud at polling station No. 591. It said it had handed over the case to the Investigative Committee, the state body which decides whether to bring criminal charges.
"As a result of a check, it was established that there is an indication of a crime defined by chapter 142.1 of the Russian Criminal Code (falsification of election results)," it said.
 Russia is sensitive to allegations of electoral fraud. While the recent election passed off quietly, the previous parliamentary and presidential votes in 2011 and 2012 led to the biggest and most sustained demonstrations since President Vladimir Putin took office at the turn of the millennium.
The police letter was the first official acknowledgement fraud may have taken place. Election officials had said last month the Reuters findings were unproven.
On voting day, Reuters sent reporters to a sample of 11 polling stations across central and western Russia. They witnessed counting discrepancies, multiple voting, ballot stuffing and other irregularities.
At polling station 591 in the Mordovia regional capital of Saransk, about 650 km (400 miles) south-east of Moscow, reporters counted 1,172 voters but officials recorded a turnout of 1,756.
At the same polling station, a Reuters reporter obtained a temporary registration to vote, and cast a ballot for a party other than the pro-Putin United Russia. During the count, officials recorded that not a single vote had been cast for that party.
One man was observed casting two ballots, the second about 20 minutes after the first.
"I don't think there was any fraud," Irina Fedoseyeva, who was the chief election official on duty at the station, told Reuters by telephone on Monday. She said she had been questioned by an investigator and the checks were still under way.
The Central Election Commission said earlier, in an official reply to Reuters questions about polling station 591, that it was impossible to count voters with complete accuracy and multiple voting allegations could not be investigated without the voter's name.
The lost ballot, according to election officials, could have been among two ballots which were declared invalid at the polling station, but it was impossible to establish for sure because of voter confidentiality.
REUTERS