Iran FM meets Hezbollah chief in Lebanon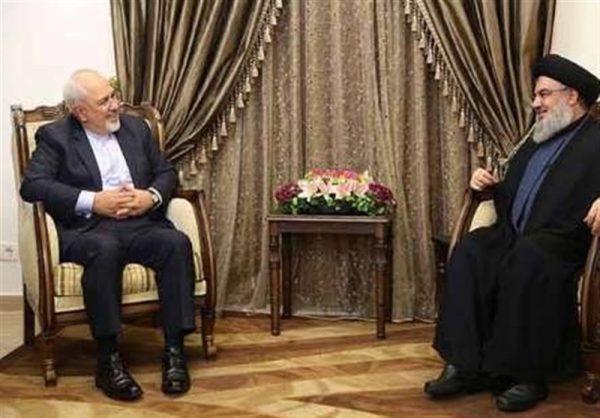 Iran's Foreign Minister Mohammad Javad Zarif met Hezbollah chief Hassan Nasrallah in Beirut during his visit to Lebanon , National News Agency reported on Tuesday without revealing the time and exact location.
During the meeting, the two officials reportedly discussed the latest political developments in Lebanon and in the region.
Zarif was accompanied by Mohammad Irani, head of the Middle East and North Africa dept. at Iran's foreign ministry, and Iranian Ambassador to Lebanon Mohammad Fathali, and the meeting was held in the presence of a number of senior Hezbollah officials including Hezbollah's number 2 Sheikh Naim Qassem , NNA added.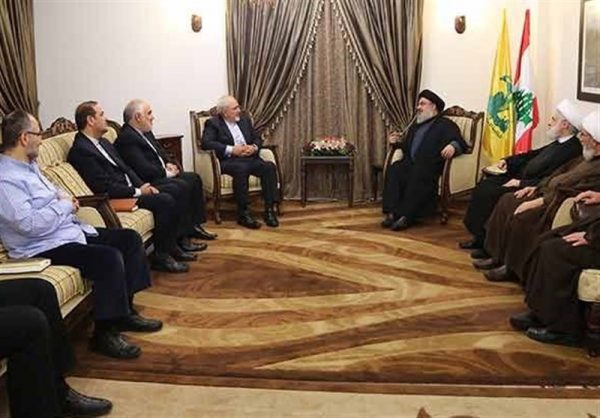 Zarif had arrived in Lebanon on Monday on an official visit aimed at congratulating President Michel Aoun on his election and holding talks with senior Lebanese officials.
Zarif is reportedly one of the first foreign officials to visit Lebanon after Aoun's election. Iranian President Hassan Rouhani was also one of the first leaders who congratulated Aoun on his election.
While some Iranian officials have described Aoun's election as a victory for Hezbollah and the so-called "axis of resistance." Zaire declared Monday the election of a new president as a "victory for all Lebanese."
Aoun, who is allied with the Iranian-backed Hezbollah, was elected last week as Lebanon's 13th president, which ended around two and a half years of presidential and political vacuum.