Aoun vows to uproot corruption in Lebanon and strive for nation-building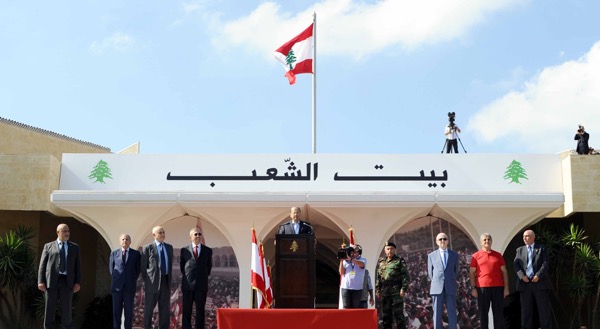 Lebanon's newly elected President Michel Aoun has vowed to uproot corruption and strive for nation-building in the deeply divided country.
Aoun spoke Sunday before thousands of supporters who gathered at the presidential palace in Baabda in southeastern Beirut.
The 81-year-old has been a central figure in Lebanese politics for decades. He was elected by parliament as president on Monday.
"A strong nation needs a strong government to administer it," he said. "Corruption will be uprooted," he added, drawing cheers from his supporters waving red, white and green Lebanese flags.
Aoun was elected president following a 29-month presidential vacuum. Many Lebanese hope his election would breathe new life into state institutions that have been paralyzed for nearly three years.
AP