What do Duterte and Putin have in common? Striking similarities, playing a dangerous game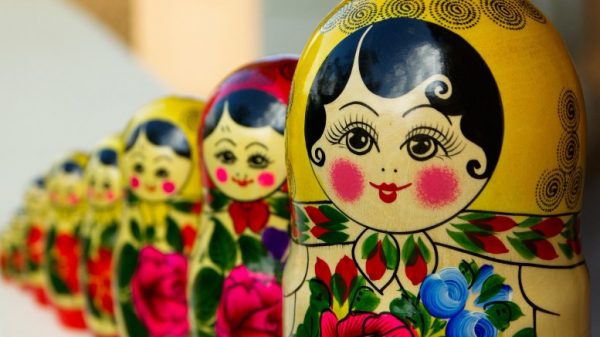 By Holly Reeves
The Philippines and Russia have a lot in common. Well, culturally at least. Both are Asian nations with a European outlook. Neither are entirely clear on the state of their relations with China. There is a pumping vein of deep religion that pulses through their societies and both have elected a no-nonsense strongman leader.
But when Duterte declared last week that he was destroying Obama's "pivot to Asia" with his own push towards Moscow and Beijing, diplomats and political experts were caught by surprise. It seems to make sense considering the President's growing anti-American rhetoric, but what about the other side? What is in it for Putin?
Layers of intricacy
Like one of the famously-layered Russian dolls there are issues within issues within issues to the current situation. On the surface it looks deceptively easy; a mutual contention for the Americans. At a meeting on the sidelines of a leaders' summit in Laos last month Duterte spoke with Russian Prime Minister Medvedev saying, "They are giving me a hard time, they are disrespecting me; they are shameless." His reply, "That is really how the Americans are, " and 'we will help you.'"

Following Duterte's announcement in Beijing, his country's Russian representative Khovaev said his Prime Minister was "deeply impressed by the personality of Duterte" during this encounter. But perhaps that was because he reminded him of someone he knows well? According to Jaime S. Bautista, former Philippines Ambassador to Russia turned professor of International Law, there are striking similarities between Duterte and President Vladimir Putin.
"Yeltsin catapulted Putin to national prominence from being a vice mayor of St. Petersburg to Prime Minister of Russia, then Yeltsin resigned as President in favor of Putin at the end of the 20th century, trusting that Putin was the tough leader who could hold immense Russia together and overcome the nation's enormous challenges," he explains.
Meanwhile, "Filipinos elected Duterte, mayor of Davao City, to the highest position in the country, seeing in him a macho, decisive, and a man of action who could impose law and order throughout our archipelago, and build an inclusive economy." It is certainly true that both men have a loose approach to the importance of human rights as a barrier to getting things done. As such, Duterte may find Russia's almost-certain silence over his bloody-thirsty drugs war highly appealing.
Money matters?
Let's do down a layer of the doll; what about trade? Russia attaches, "great importance to enhancing trade and economic cooperation with the Philippines," says Lavrov. "We believe that our countries possess sufficient potential to increase trade – it has shown stable growth for more than 20 years, and increased almost 40‑fold compared with 1993." In fact, total mutual trade turnover in 2015 was just USD $0.58 billion, a significant drop from $1.4 billion in the year before.
The problem is that their relationship is heavily built around Russia's strongest trading areas of oil and petroleum products, which currently account for 88% of the country's exports to the Philippines. From the other side, Manila sends Russia seaweeds, air conditioning equipment, coconuts and small lighters. According to the Philippines government, international sanctions against Russia in recent years have hampered growth in these figures.
So onto the next doll down, the arms trade. The modest Filipino weaponry budget currently flows almost entirely to the US and Russia could be an easy replacement supplier. However, experts note a reversal would take an enormous amount of time, money, and bureaucratic effort. And when Duterte does not seem to have the support of high-level and influential Filipinos "officials would likely attempt to slow-roll any new deals in the hope of waiting Duterte out."
What's the point?

So now we get to the core of the issue; influence. The Russian Federation has much it can offer in terms of energy, military might and powerful relations with China; so making deals with friendly nations in East and Southeast Asia could shape a much greater push for independence among the countries of the region. And as tensions with Europe build over Ukraine, and his nation's economy slows, Putin would benefit from an easing of US alliances to his east.
Likewise, Duterte could be engineering a dangerous game of playing the influence of Russia off against the US in the hope of securing the best deal possible from either side. It would make sense; as he reaches the end of his office Obama is a lame duck president whose allegiance means little. And even if she is successful in the November election, Hillary Clinton is likely to be straight jacketed by issues at home. The outcome of a Trump presidency is highly unpredictable.
So is Russia simply a better option? As a firm ally of neither the US nor China, much like Duterte himself, the Russian doll at the centre of the matter may prove a fine decoration for Duterte's trophy cabinet.
Asean Today