Syrian rebels battle for control of Aleppo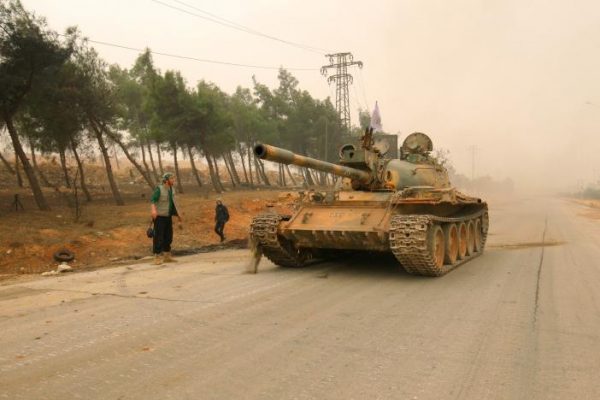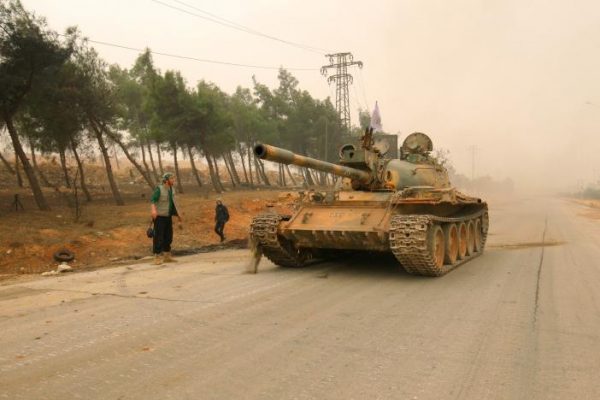 Syrian rebel groups say they have begun their large-scale offensive in Aleppo to break the government's siege on neighborhoods in the eastern part of the divided city.
The Syrian Observatory for Human Rights said Friday rebel shelling in west Aleppo Friday killed 15 civilians and wounded 100. No other information was immediately available.
On Thursday, U.N. Secretary-General Ban Ki-moon called for an investigation into an airstrike on a school in Syria that killed nearly 30 people, most of them children.
"If deliberate, this attack may amount to a war crime," Ban's office said in a statement.
War crimes investigation
Former British prime minister Gordon Brown, who is the U.N. special envoy for education, also called for a war-crimes investigation of the incident.
"It really is now incumbent on the Security Council to investigate this, to prosecute if there is a war crime, to get the International Criminal Court on board for this, and to have an investigation," Brown told VOA in an interview.
Warplanes carried out six strikes Wednesday on a village in rebel-held Idlib and hit a school complex, leaving six teachers and 22 of their students dead, according to the Syrian Observatory for Human Rights.
Who is to blame?
Both the observatory and the White House have said that either the Syrian or Russian governments were responsible for the attacks.
"We don't know yet that it was the Assad regime or the Russians that carried out the airstrike, but we know it was one of the two," White House spokesman Josh Earnest said.
Russian defense ministry spokesman Igor Konashenkov said Russian warplanes were not in the airspace over the school at the time in question. Russian news agencies also quoted him as saying that images of the damaged site photographed by a Russian unmanned aircraft indicated the damage was not due to an airstrike.
Western diplomats at the United Nations backed calls for an independent investigation.
"It's an appalling attack. We condemn it," British Ambassador Matthew Rycroft told reporters. "It is a good idea to establish a proper investigation. I hope the whole of the Security Council would be able to support that, and I hope the whole the Security Council would also support proper accountability for whoever is deemed to have been responsible for such an outrageous attack," he added.
'Barbarian acts'
"If this is not a war crime, frankly, what is a war crime?" French Ambassador François Delattre asked reporters. "We must hold the perpetrators of those barbarian acts accountable. We will be firm on that. We will also keep up the pressure on the Syrian regime and its allies to stop the bombing."
The United Nations says some two million Syrian school-aged children are out of school and 52,000 teachers have left their jobs. Since January, there have been up to 40 attacks on schools in the war-torn country, and one-third of all schools are unusable because they have been damaged, destroyed or occupied.
VOA