Minister Elias Bou Saab praises Helou's "patriotic" stance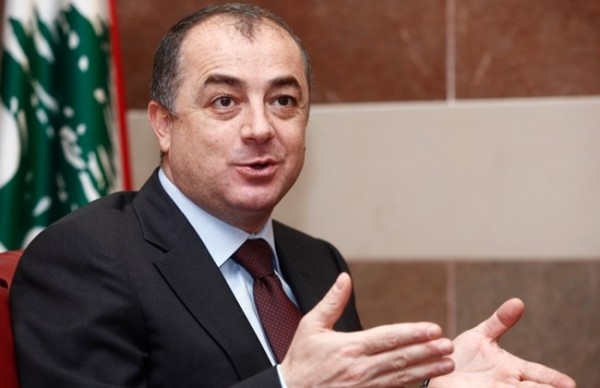 MP Michel Aoun's Change and Reform parliamentary bloc held talks Thursday with Democratic Gathering bloc MP and presidential candidate Henri Helou.
Education Minister Elias Bou Saab, a key member of of the Change and Reform bloc said after the meeting:
"The stance that was voiced in MP Helou's statement was responsible and it reflects a great patriotic sense and it opened the door for agreements."
Hello declared on Wednesday that he re,aims in the presidential race "as long as it is beneficial for the country's interest," adding that the final decision "will be announced after a meeting for the Democratic Gathering bloc."
"We respect MP Helou's decisions," Bou Saab added.
"The final stance will be taken after a meeting between (Democratic Gathering chief) MP Walid Jumblatt and Aoun," he said.
In response to a reporter's question, the minister underlined that "the new presidential tenure must be built on partnership," noting that "dialogue is ongoing with everyone to achieve consensus in the coming period."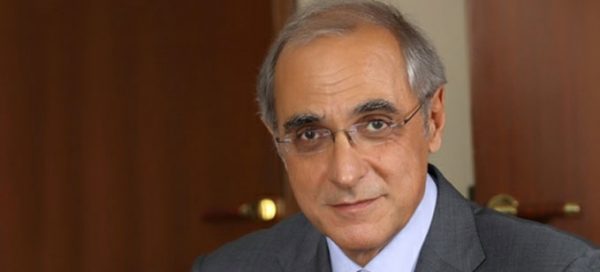 He also described Speaker Nabih Berri as "a real partner in this country," emphasizing that the Change and Reform is "keen on maintaining communication with him."
Initially Jumblatt endorsed Helou's nomination in 2014 but shifted his support for Marada Movement chief MP Suleiman Franjieh after the latter was endorsed by former PM Saad Hariri in late 2015.
But after Hariri formally endorsed Aoun's nomination last Thursday, Jumblatt voiced support for what he described as a "settlement" .
Lebanon has been without a president for more than two years, part of a political crisis that has resulted in a breakdown in many basic services and concerns about the country's stability.
Members of parliament will vote on a president on Oct 31 after former prime minister al-Hariri said on Thursday he would back Aoun as president, part of a deal in which he is expected to again be nominated as prime minister.
Lebanon's dominant movement, Shiite Hezbollah, is allied to Aoun and its leader Hassan Nasrallah said on Sunday his members of parliament would vote for him in the election.