8 Syrians arrested in Lebanon for plotting attacks on UN peacekeepers, tourists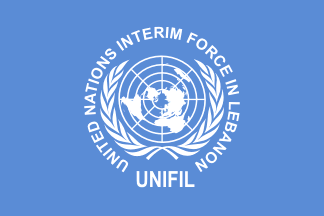 Lebanon has detained eight Syrians accused of plotting suicide bomb attacks at popular tourist spots and on Lebanon's United Nations peacekeeping force, Lebanon's intelligence agency said on Thursday.
A series of bomb attacks have struck Lebanon since the beginning of neighbouring Syria's civil war in 2011, some of them linked by security forces to militant groups based in Syria.
The eight men were arrested on charges of belonging to a terrorist organisation and communicating with extremist groups, Lebanon's General Security directorate said in a statement carried by state news agency NNA.
The group was planning attacks on restaurants and cafes in tourist areas and on UNIFIL, the U.N. peacekeeping force in Lebanon which patrols the southern border with Israel.
By carrying out attacks in Lebanon, jihadist groups might seek to spark a new civil war that would allow them to expand while undermining the country's Shi'ite Hezbollah movement, which they are fighting in Syria.
General Security said it is investigating others connected with the case.
Lebanese security forces regularly say they thwart attacks. In June, eight suicide bombers attacked a Lebanese Christian village near the Syrian border, killing five people and wounding dozens more.
REUTERS