Indonesia to deploy 850 peacekeeping troops to UNIFIL, Lebanon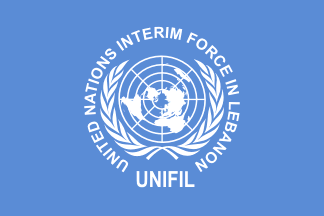 Indonesia is set to deploy 850 peacekeeping soldiers to the United Nations Interim Force in Lebanon (UNIFIL) in December, a minister has said.
"Indonesia's participation in the UNIFIL is part of efforts to support peace and stability in the Middle East, particularly in Lebanon," Foreign Minister Retno LP Marsudi said in a statement on Monday.
In show of support, the minister visited the pre-deployment training of the Mekanis Battalion task force military Konga XXIII-K UNFIL at the Indonesian Military (TNI) Peacekeeper's Mission Force Center in Sentul, West Java, on Monday.
The training is a routine prerequisite prior to their deployment, Retno said, as the troops prepare for departure to Lebanon in December. The team of 850 personnel consisted of 18 women, she noted.
"Participation of women peacekeepers at the front line provides an added value in Indonesia's contribution to world peace, as it projects the values of Indonesian women's empowerment," Retno said.
In her remarks to the troops, she stressed the importance of maintaining respectable behavior, to avoid acts of sexual exploitation and abuse, as well as upholding UN and Indonesian values.
Indonesia is the biggest contributor to UNIFIL with a total of 1,296 personnel among the 40 participating countries, she added.
Indonesia is committed to deploying 4,000 peacekeepers by 2019 with the region currently 10th as the largest contributors to the peacekeeping forces among the 124 contributing countries.
The Jakarta Post