Houthi-backed Yemen's ex-president calls for revenge against Saudis after deadly air strikes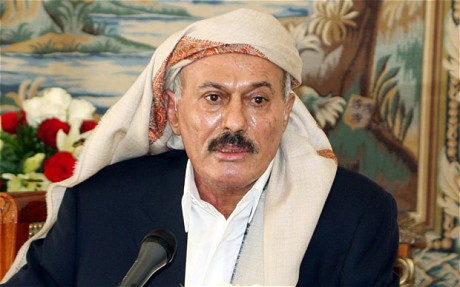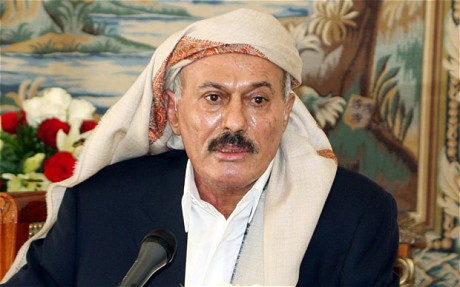 Yemen's rebel-allied former president Ali Abdullah Saleh called Sunday for mobilisation along the border with Saudi Arabia to avenge deadly air strikes on a funeral blamed on a Saudi-led coalition.
"I call upon all members of the armed forces, security and popular committees (militia)… to head to the front, to the borders, to take revenge," he said in a televised address.
Saleh, who stepped down in 2012 following nationwide protests and a Saudi-sponsored peace initiative, commands troops that have defected and sided with Iran-backed Shiite rebels, who overran the Yemeni capital in September 2014.
"We should avenge our casualties… those killed in army bases as well as in markets, including heinous massacres, and the greatest of those is the massacre of the (funeral) hall," which was struck on Saturday.
More than 140 people were killed and at least 525 others were wounded in air raids on a funeral hall in Sanaa.
The Saudi-led coalition has pledged to probe the strikes, while UN chief Ban Ki-Moon urged an "impartial" investigation into the attack.
The coalition has been repeatedly criticised over the civilian casualties in its campaign in support of President Abedrabbo Mansour Hadi against the rebels, which began in March 2015.
France24 (AFP)