Hariri tells Russian FM: "Hezbollah blocking solutions to Lebanon presidential impasse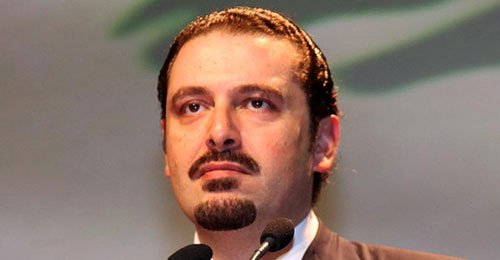 Former Lebanese PM  and Future Movement leader MP Saad Hariri held talks in Moscow with Russian Foreign Minister Sergei Lavrov, his media office said on Tuesday.
Hariri  arrived in Moscow for talks with Russian officials on the latest developments in Lebanon and the region, and the bilateral relations between the two countries, added his media office.
During the meeting, Lavrov expressed "support" for Hariri's efforts to end the presidential impasse, stressing that the former PM is "playing an important role" regarding the domestic situations in Lebanon, Hariri's office said.
The former premier for his part noted that he has made "several initiatives to end the presidential vacuum in Lebanon" but lamented that "Hezbollah is the main party that is blocking the solutions."
Hariri was accompanied by former MPs Ghattas Khoury and Bassem al-Sabaa, and his adviser Nader Hariri.
Media reports had said that the Moscow meetings will focus on Lebanon's thorny file of the presidency.
This is not the first time that  Hariri visits Moscow to solicit its help in ending the presidential impasse . Last April he visited the Russian capital and met with  president Vladimir Putin who offered to mediate with Iran . But according to reports from Moscow , Putin and several Russian officials   failed to convince the Iranian leadership to help end the impasse