Russia questions Bulgaria's decision to nominate Georgieva for top UN post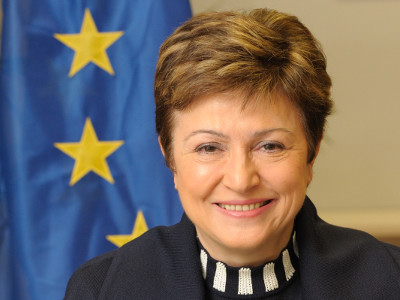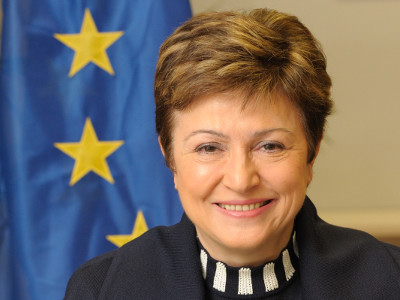 Russia and three other Security Council members on Thursday raised questions after Bulgaria formally presented European budget commissioner Kristalina Georgieva as its candidate to be the next UN secretary-general.
Russia, Angola, Uruguay and Malaysia asked the government in Sofia for clarification after it described Georgieva as Bulgaria's "sole and unique candidate" for the top post, in a letter presenting her candidacy.
Georgieva was nominated by the Bulgarian government on Wednesday, replacing UNESCO chief Irina Bokova who failed to gain strong support during a series of straw polls at the Security Council.
Bokova has said she plans to stay in the race and there are no rules forcing her to step down, even though running without a government's backing is seen as seriously dimming chances.
"People were just looking for clarification as to whether we have one candidate or two," said New Zealand's Ambassador Gerard van Bohemen, who holds this month's council presidency.
"What we have is one candidate with official endorsement of the Bulgarian government and the other candidate who is remaining in the race," he told reporters.
UN officials suggested that Russia's objections were a possible indication that Moscow was unenthusiastic about Georgieva's bid to become the first woman to lead the United Nations.
The council president said he expected a joint letter with the president of the General Assembly to be issued later in the day formally presenting Georgieva as a candidate to all 193 UN member-states.
The joint letter will put the wheels in motion for Georgieva to appear at hearings before the UN General Assembly, which are tentatively set for Monday.
Georgieva, the 63-year-old economist who is also the European Commission's vice president had long been tipped as a possible candidate, but finally threw her hat in the ring following some lobbying by Germany.
– Too late ? –
The race to replace Ban Ki-moon heads into high gear next Wednesday when the sixth straw poll will allow veto-holding council members — Britain, France, China, Russia and the United States — to use colored ballots.
There have been five straw polls so far during which all 15 members rated the candidates by choosing to "encourage" or "discourage" them, or expressing "no opinion."
Portugal's former prime minister Antonio Guterres has taken the number one spot in all of the informal ballots.
Council members are facing calls to pick the first woman to be at the UN helm and to give preference to a candidate from eastern Europe, the only region that has yet to be represented in the job.
Under UN rules, member states can put forward candidates at any stage of the selection process, even at the last minute.
But Ukrainian Ambassador Volodymyr Yelchenko voiced disapproval with Georgieva's late entry into the race.
"I think she is too late," Yelchenko told reporters. "The way it is done is not fully correct."
Nine candidates are currently vying to become the next UN chief, including four women and five men. Six candidates are from eastern Europe.
The Security Council is hoping to agree in the coming weeks on a nominee to replace Ban, who steps down on December 31 after two five-year terms.
The council's nominee will then be presented to the General Assembly, which endorses the choice.
YAHOO/AFP