Brazil Supreme Court OKs probe into allegations citing Temer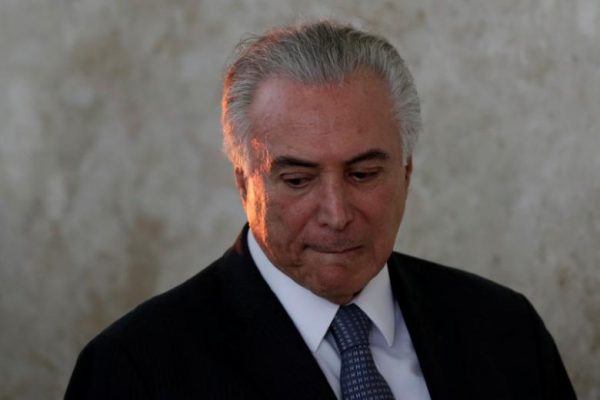 Brazil's Supreme Court on Friday approved a preliminary investigation into plea bargain deal allegations from former Transpetro head Sergio Machado that President Michel Temer had solicited campaign donations in 2012 that had illicit origin.
Brazil Supreme Court Judge Teori Zavascki approved the probe that also cites Senate President Renan Calheiros, among others, the court said.
Transpetro is a wholly owned subsidiary of Petróleo Brasileiro SA , also known as Petrobras, the state-controlled oil company ensnared in Brazil's largest ever corruption scandal.
Brazil's Supreme Court revealed in June that parts of Machado's plea bargain testimony alleges that the campaign contribution requested by Temer was made legally by engineering group Queiroz Galvao but resulted from a kickback on contracts with Petrobras.
Temer has denied ever having requested any donations to Sao Paulo's 2012 mayoral campaign run by Gabriel Chalita, then a member of Temer's Brazilian Democratic Movement Party (PMDB). His press office said would not comment on Friday.
Prosecutors in charge of the preliminary investigation will decide, based on what they find, if they will press charges against Temer and the other politicians cited in the probe.
Temer was formally sworn in as Brazil's President three weeks ago after months of political turmoil that led to the impeachment of his leftist predecessor Dilma Rousseff.
REUTERS