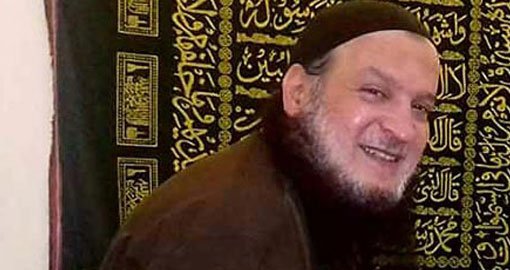 Lebanese security forces  arrested  on Thursday a Palestinian at a refugee camp on suspicion he had links to the Islamic State jihadist group and was planning bomb attacks, the military said.
Imad Yassin — known as an "emir of IS" — was detained at Ain al-Hilweh, the biggest of 12 Palestinian refugee camps in Lebanon and located near the southern city of Sidon, the military said in a statement.
Yasmin  was taken into custody by intelligence agency officers.
"He wanted to carry out terrorist attacks on several army positions, vital and tourist facilities, shopping centres, rallies and residential districts in more than one Lebanese region," the military charged.
Yasmin  had received "help from terrorist organisations abroad", it added, without elaborating.
LBCI  television said he was alleged to have recruited people to fight in Syria for the Islamic State group.
Yassin is said to be a founder of Jund al-Sham, a Salafist  group based in Ain al-Hilweh.
The refugee camp is considered a powder keg, with frequent clashes between rival factions and security left in the hands of Palestinian forces.
More than 450,000 Palestinians are registered in Lebanon with the UN agency for Palestinian refugees, and many live in squalid conditions in the 12 official camps.
Warning 
This development comes months after  Lebanese authorities  warned various Palestinian factions  last July to be wary of a scheme to destabilize the Ain al-Hilweh refugee camp, including alleged attempts by a high-profile militant to carry out terrorist attacks . The warning was relayed by the chief of Lebanese Army Intelligence, Brig. Gen. Khoder Hammoud, during a meeting with representatives of Palestinian factions a few days ago, urging them for action to foil the alleged plot.
Hammoud was clear and firm in talking about the security threats facing the densely populated Ain al-Hilweh camp, , according to one of Palestinian representatives who attended the meeting.
"We will not allow the south region or the [Palestinian] camps to be destabilized. You have been careless enough and you should now assume responsibility," Hammoud told Palestinian officials, according to the source.
Referring to Imad Yassin,  he said: "You know that Imad Yassin is now ready to take the place of Naim Abbas and he is close to forming groups to carry out terrorist attacks after receiving money for this purpose. So, what do you plan to do?"
Naim Abbas, a Palestinian, has been standing trial since 2014 on charges of carrying out terrorist attacks, some related to bombings in Beirut's southern suburbs in 2013 and 2014, for rigging cars on behalf of the Nusra Front and Daesh (ISIS) in Syria, and for explosions targeting UNIFIL peacekeepers. He is also believed to have been involved in the March 2011 kidnapping of seven Estonians near Zahle.
AlMonitor/Agencies/ YL