Iran's president meets Castros in Cuba to reaffirm friendship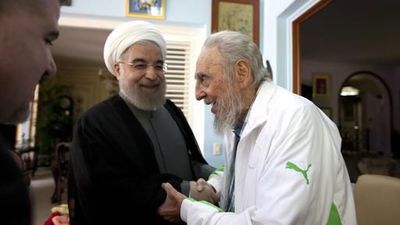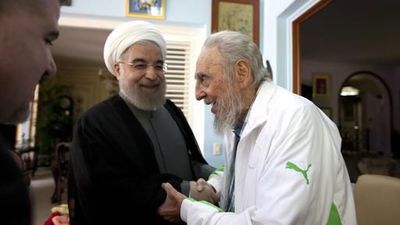 Iran's President Hassan Rouhani met with his Cuban counterpart Raul Castro on Monday in Havana to reaffirm friendly ties between the two countries and express a commitment to deepening their collaboration, Cuban state media reported.
During the visit, Iranian and Cuban officials signed agreements for collaboration in the health, education and science sectors, as well as a memorandum of understanding on banking.
Rouhani, who stopped off in the Communist-ruled island on his way to the United Nations General Assembly in New York, also met with Raul's predecessor and elder brother, Fidel Castro.
They discussed the importance of food production in a world "threatened by climate change, the incessant growth of the global population, and the dangers to the preservation of peace", the Communist Party newspaper Granma wrote.
"Fidel and Hassan Rouhani concluded the friendly meeting with the most sincere desires for collaboration between the peoples of Iran and Cuba," the paper wrote.
Iran and Cuba have long been friendly, united partly by their respective stand-offs with the United States, although both have seen relations with Washington thaw in recent years.
Rouhani's visit comes a month after his Foreign Minister Mohammad Javad Zarif kicked off a tour of Latin America with a trip to Havana, promising to open a new chapter in bilateral relations.
REUTERS