Beirut child snatch: Adam Whittington Slams 60 Minutes For 'Lies'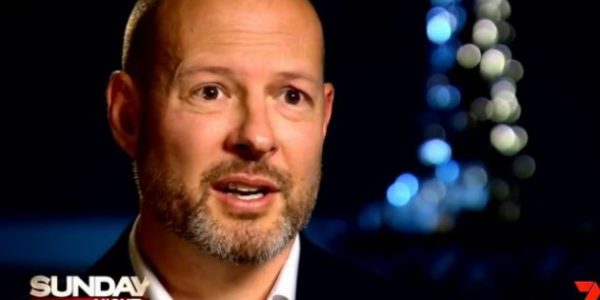 Adam Whittington has accused 60 Minutes of using him and his team as "scapegoats" following the botched retrieval of Sally Faulker's children — and for subsequently lying about their role in the operation.
 The self-styled 'child recovery expert' described to Channel Seven's Sunday Night the harrowing conditions of his 104 days behind bars, including time spent in the world's most violent jail in Tripoli, Lebanon.
"I've sat in a Lebanon prison — the most horrible place ever," he said, going on to describe a windowless cell where rats ran rife and the drinking water was infested with maggots.
"I've spent four months, nearly, away from my kids. I missed my five-year-old's birthday, and I still haven't even been charged. Officially, we have not been charged."
Whittington also said he believes 60 Minutes producer Stephen Rice — who was sacked following an internal review by Channel Nine — was also used as a scapegoat by the network.
"They threw him under the bus just like they did to us," the former Australia soldier told Sunday Night.
"I've seen that review. I was sent a copy of it in the prison. It was passed around and used as toilet paper. That's what we did with it."
His Gold Coast-based mother, Catherine, told 'Sunday Night' that she had feared her son would be locked up for the next 20 years.
"They were drinking the water and there was maggots in the water," she said, describing the letters she received from Whittington while he was behind bars.
"He never had a shower for five weeks — trying to go to sleep and the rats come out and as a joke he was naming him."
Whittington initially shared a cell with 60 Minutes crew producer Stephen Rice, cameraman Ben Williamson, and sound recordist David Ballment.
However, he says he soon noticed they were receiving preferential treatment.
"We were all going through the same conditions — it's just that they were getting a lot of good things being brought in," Whittington said.
"They were getting pizzas. When they were going upstairs, getting coffees.
"As soon as [Channel Nine] pulled out their cheque book, everything went downhill for everybody – obviously, not for Channel 9's crew."
"I was shocked when they walked out and they had their champagnes," wife Karin said of the 60 Minutes crews' release, adding that she heard nothing from them regarding her husband's health or whether they were attempting to secure his release.
Channel Nine had initially denied funding the child snatch operation, but details of an alleged payment of at least $69,000 were later circulated by the media.
When asked whether Channel Nine paid his agency to snatch Sally Faulkner's children, Whittington responded "absolutely".
He said the total sum came to $115,000 for his team's expenses, the safe house and the boat that was to take the children, Sally Faulker and the 60 Minutes crew from Lebanon.
"The invoice clearly shows payment from 60 Minutes, Channel Nine, to our account," he said.
"Everything they said in the media — we could prove it was a lie."
Whittington was released on bail in July and is now back in Australia with wife Karin and his two children. However, he could still be facing charges in Lebanon.
Two other members of his crew have subsequently been released but the "fixer", Lebanese national Mohammed Hamza, is still being held in a Lebanese jail.
An internal investigation by Channel Nine lead to the sacking of 60 Minutes producer Stephen Rice.
Whittington also claims that the operation went exactly as planned, despite the fiasco which followed and the fact that CCTV footage was captured showing in detail the snatching of Sally Faulkner's chidlren, Layla and Noah, from their grandmother and nanny on the streets of Lebanon.
"If we were to do the job tomorrow, the exact same job, the same people involved, it would be done the same way," Whittington said.
He also denied the initial media reports suggesting that the children's grandmother was knocked to the ground.
"She was not touched at all. Nobody was touched except the two children," he said.
"How did the police find out? This was the mystery everyone was asking."
Whittington is currently advocating for the Australian Government to tighten the laws around the removal of children from the country, to prevent similar situations happening to other parents like Faulkner.
"I hope and I believe it will happen — that laws will be implemented to make it a crime to take children out of Australia illegally."
Huffington Post