Israel targets Syrian artillery after projectile lands in Golan Heights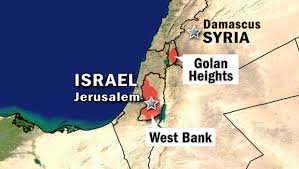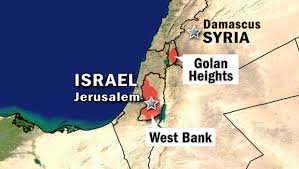 Israeli aircraft struck Syrian artillery positions Saturday after a projectile fired from its northern war-torn neighbor struck the Golan Heights, the Israel Defense Forces said.
The IDF said it was the third projectile to have crossed from Syria into the Golan this week, including one Sunday and another Wednesday. No injuries were reported in the latest incident
The Israeli military said it holds the Syrian government "accountable for this blatant breach of Israeli sovereignty. The IDF will continue to act in order to safeguard Israel and its civilians."
The state-run Syrian Arab News Agency on Saturday said an Israeli rocket struck "a site in Quneitra in support of the terrorist groups."
Golan Heights
Israel seized parts of the Golan Heights, a strategic, rocky plateau to its northeast, from Syria in the 1967 Six-Day War.
The international community considers the Golan Heights to be occupied territory and Israeli settlement-building there to be illegal. Syria wants the return of the territory, which UN peacekeeping forces have monitored for decades.
During the first Cabinet meeting held in the territory in April, Israeli Prime Minister Benjamin Netanyahu said the Golan Heights will remain permanently under his country's control.
The presence of ancient synagogues in the Golan Heights showed that the territory, with a population of about 50,000, had been "an integral part of the Land of Israel since ancient times," and that it remained an integral part of modern Israel, Netanyahu said.
Border tensions
The IDF has been concerned about instability along the border because of Syria's civil war. A 2014 IDF statement said its forces "have experienced combat in the region, both from targeted strikes and errant fire."
Last year, for example, Israeli forces struck a car in a Syrian-controlled area of the Golan Heights, killing five civilians, Syrian state media reported.
The Israeli military said its forces targeted the area, describing the inhabitants as "part of the terror cell responsible for the rocket fire at northern Israel " It did not say how many people were killed in the attack in al Qom in Quneitra.
CNN