Turkey, US ready to work together over ISIS-held Raqa, says Erdogan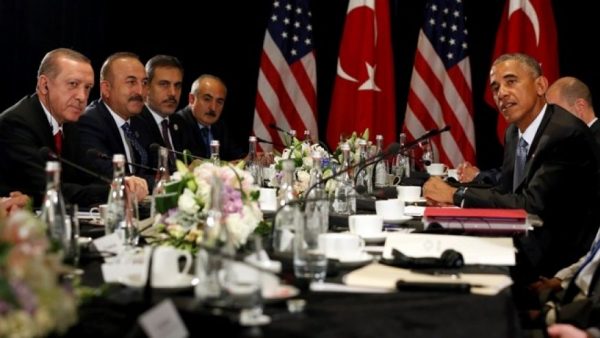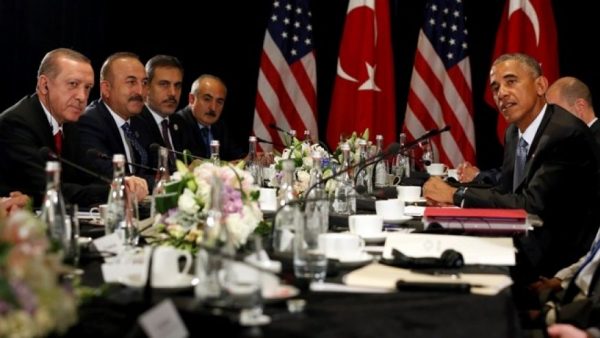 Washington and Ankara are ready to work together to push Islamic State jihadists out of their self-declared Syrian capital of Raqa, Turkish President Recep Tayyip Erdogan said in comments published Wednesday.
Erdogan said he had agreed with President Barack Obama on the sidelines of the G20 meeting in China to do "what is necessary" to drive IS out of Raqa.
"Raqa is the most important centre of Daesh," Erdogan told Turkish journalists onboard his plane as he returned from China, using an Arabic acronym for IS.
"Obama wants to do something together especially on the issue of Raqa," he said. "I said there would be no problem from our perspective."
"I said 'our soldiers should come together and discuss, then what is necessary will be done'," Erdogan was quoted as saying by the Hurriyet daily.
Without giving further details, he said: "What can be done will become clear after the discussions."
Raqa, which lies on the Euphrates River, was first taken by Islamists in 2013 with IS declaring the city its capital in 2014. Ousting IS from the city would be a turning point in the conflict.
His comments came two weeks after Turkey launched an ambitious operation inside Syria, sending tanks and special forces to back up Syrian opposition fighters and cleanse its frontier from IS jihadists and Kurdish militia.
Ankara-backed rebels seized Jarabulus from IS militants within hours on the first day of the operation and Turkey says jihadists have now been removed from the entire border area.
But it remains unclear if the Syrian rebels backed by Turkey will proceed further south to take Al-Bab from IS jihadists and then Raqa itself, or to what extent the operation has US support.
Turkey has been alarmed by US support for the Syrian Kurdish Democratic Union Party (PYD) and its People's Protection Units (YPG) militia which Ankara sees as a "terrorist" group linked to its own Kurdistan Workers' Party (PKK) which has been waging a bloody campaign against the Turkish state.
"We need to show we are present in the region," said Erdogan.
"If we take a step back, terror groups like Daesh, PKK, PYD or YPG will settle there."
AFP