French PM blasts NY Times article on Muslims in France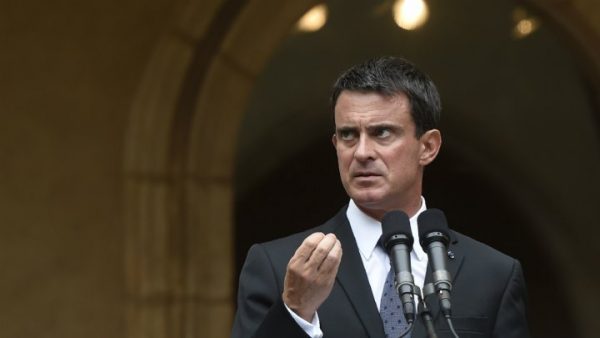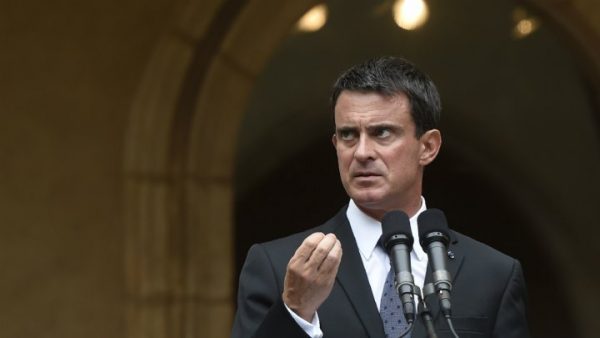 French Prime Minister Manuel Valls issued a stern rebuke to the New York Times on Monday after the newspaper published an article he claimed painted a "false" and "intolerable" picture of what life as a Muslim woman is like in France.
The US newspaper published the article on Friday after appealing for Muslim women living in Europe to send in their views on the recent burkini bans in a number of French coastal towns.
"What emerged was a portrait of life as a Muslim woman, veiled or not, in parts of Europe where terrorism has put people on edge. One French term was used dozens of times: 'un combat,' (a struggle) to live day to day," the article, by journalist Lillie Dremeaux, said.
'Spat on every day'
The article, also published in French, quoted a number of Muslim women living in France, many of whom said they had been the subject of stigmatisation and racist abuse that had worsened following recent terror attacks in the country.
"I am insulted, spat on (literally) every day in the subway, on the bus, at school. Yet I have never insulted or hit someone," one woman in the French city of Lyon told the newspaper. "I am afraid of having to wear a yellow crescent on my clothes one day, like the Star of David for Jews not so long ago."
Another woman said that: "To be a Muslim woman in France is to live in an apartheid system of which the beach bans are just the latest incarnation. … I think that French Muslim women would be justified to request asylum in the United States, for instance, given how many persecutions we are subjected to."
However, Valls, who has voiced support for banning the burkini, said he felt the article misrepresented what life is really like for the majority of Muslims in France.
The article "paints an intolerable picture, as it is false, of France, the country of lights and of liberties", Valls wrote in a response published by the Huffington Poston Monday.
"This article also does not explain what the Republican principles are: liberty, equality, fraternity, and the secularism of the French," he said.
Valls took particular issue with what he claimed were the narrow range of views expressed by the women quoted in the article.
"The Muslim women whom this article has given voice to express only one point of view," he said "The New York Times journalist should also have been required to interview the vast majority of Muslim women who do not identify with an ultra-vigorous vision of Islam."
Valls questions sources
The New York Times said the article had been compiled from responses provided via an online submission form. However, Valls claimed that the majority of those interviewed had been attendees of an event in France described as a "decolonisation summer camp".
"This is not a field survey, allowing for different perspectives or nuance in the analysis," said Valls.
"These accounts were for the most part obtained following a scandalous event organised in France: a 'decolonisation summer camp'. A camp that… was not open to, I quote, 'people with white skin'."
Requests made by FRANCE 24 to both Dremeaux and the New York Times for comment on Valls's claims had not been answered at the time of publication.
However in a response published late Monday, the New York Times said the paper stood by the article. "Our story was rigorously reported and based on responses by more than 1,200 readers to an online call-out in English, French and Arabic asking for the views of Muslim women in Europe after the burkini ban," the article quotes Times spokeswoman Danielle Rhoades Ha as saying.
'A provocation of radical Islam'
In his Huffington Post column, Valls offered an impassioned defence of France's secular values and the bans on the burqa and burkini, saying they were above all carried out in the name of gender equality.
"We must have open eyes to the growing influence of Salafism, which contends that women are inferior and impure and that they must be sidelined," he said. "This was the question … that was at the centre of the debate around the burkini and the burqa. It is not an insignificant bathing suit. It is a provocation of radical Islam."
Rather than an attempt to suppress freedom, as Valls said the issue is often portrayed in the international press, it is "precisely for freedom that we are fighting".
He called it an "unbelievable reversal" that the New York Times article portrayed the burkini as a "tool of women's liberation".
"We are fighting for the freedom of women who should not have to live under the yoke of a chauvinist order," Valls said. "The female body is neither pure nor impure; it is the female body. It does not need to be hidden to protect against some kind of temptation."
FRANCW24