For Iran, Kurdish unrest spells Saudi incitement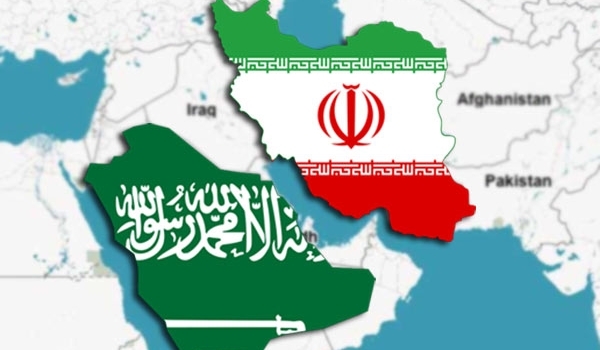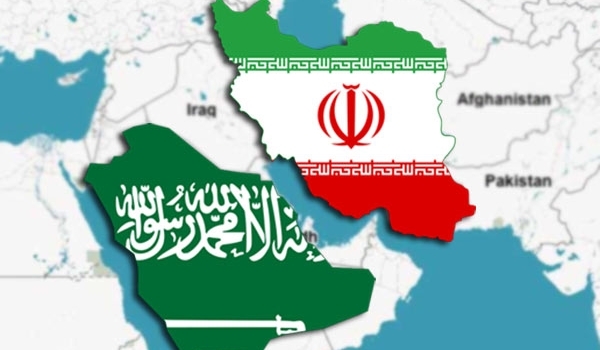 A decision by a Kurdish opposition group to take up arms against Iranian authorities has senior officials in Tehran worrying that Saudi Arabia is seeking to undermine its stability in a deepening of their regional rivalry.
Riyadh denies the charge. But tension between the two countries is surging, with Saudi Arabia and Iran supporting opposite sides in wars in Syria and Yemen and rival political parties in Iraq and Lebanon. The contest has largely hewed along sectarian lines as mainly Shi'ite Iran and Saudi Arabia, a predominantly Sunni country, vie for influence.
That competition, officials in Tehran worry, has now spread inside their borders, thanks to what they fear is Riyadh's exploitation of the Islamic Republic's communal rifts.
They point to clashes — the first in almost 20 years — between the Democratic Party of Iranian Kurdistan (PDKI) fighters and Revolutionary Guards in the northwest in June and July that left several dead on both sides.
As fighting escalated, Iranian forces shelled suspected Kurdish military bases in northern Iraq, raising the prospect that the conflict could spread across the border.
"(Saudi Arabia) gives money to any anti-revolutionary who comes near the border and says 'Go carry out operations,'" Mohsen Rezai, the former head of the Revolutionary Guards said after one round of clashes, according to the Tabnak website. "When they ask, 'Where should we carry out operations?' they say, 'It's not important. We want Iran to become insecure.'"
Iran's 8 to 10 million Kurdish community is mostly Sunni. In addition to the claims about Saudi funding for Kurdish armed groups, Iranian officials have also accused Riyadh of stirring up trouble among Iran's other Sunni ethnic minorities like the Baluch in the southeast of the country and Arabs in Iran's southwest.
The PKDI denies receiving Saudi support. And for their part, Saudi officials deny meddling in Iranian affairs. Riyadh in turn accuses Iran of stirring up trouble amongst its Shi'ite minority, a charge Iranian officials have denied.
Riyadh fears a nuclear deal with world powers signed last year gives Iran more scope to push its interests internationally by releasing it from many of the sanctions which have crippled its economy.
Alarmed by what it sees as a dangerous spread of Iranian activity overseas, the kingdom no longer relies heavily on Western allies to counter it, and is heightening its own efforts to contain Iranian influence.
PROXY WAR
Former Saudi intelligence chief Prince Turki al Faisal showed up at a rally in Paris in July of the Mujahedin Khalq Organization (MKO), the main exiled opposition group seeking to topple the country's clerical rulers.
While Prince Turki holds no official position, his presence suggests Saudi Arabia has crossed a line in terms of willingness to publicly support Iranian opposition groups.
"The proxy war between Saudi Arabia and Iran is becoming much more open and much more determined," said Abbas Milani, the director of the Iranian Studies program at Stanford University.
The Islamic Republic has had a tense relationship with its Kurdish minority since the revolution in 1979, which would potentially make them an ally of Iran's rivals, observers say.
The Revolutionary Guard fought Kurdish separatists immediately after the revolution and there have been periodic crackdowns on dissidents within the community since that time.
That tension has led Iranian officials to accuse members of Sunni minority groups, particularly the Kurds, of sympathizing with religious extremists, including Islamic State.
Last week, Iran's intelligence minister Mahmoud Alavi announced that 1500 Iranian youth had been prevented from joining Islamic State.
"It is a very convenient time to tie any act of persecution of the Sunnis to Islamic State," said Hadi Ghaemi, the director of the International Campaign for Human Rights in Iran.
In early August, Iran executed 20 Kurdish inmates, allegedly Islamists, in the Rajai Shahr prison, ramping up tension between the central government and the Kurdish region of the country.
"The timing (of the executions) certainly appears to be sending a message to the Kurdish militant groups and the local Kurdish community," said Ghaemi. "It's really punishment of a community to spread fear and intimidation."
The PDKI, for its part, denies any support from Saudi Arabia and says Kurds have been forced to take up arms because they have no alternative to secure their political rights.
"Our main goal is not to pursue armed clashes," said Karim Parwizi, a member of the PDKI politburo who is based in Erbil in northern Iraq. "We want to have organizational, political and civil activities."
The operations by the PDKI come at a time when Kurds across the region appear emboldened: Kurdish armed groups in Syria have been gaining territory and the Kurdistan Regional Government (KRG) in northern Iraq is increasingly distancing itself from the central government in Baghdad.
PDKI members say they have no official ties or shared operations with other Kurdish parties in Iraq, Turkey or Syria.
In mid-August, the secretary of Iran's Supreme National Security Council Ali Shamkhani told a high level security delegation from the KRG that border security was a "red line", according to Mehr News.
The KRG said it would not allow any group to threaten Iran's border security, but Parwizi from the PDKI said his group had so far not been pressured to stop armed activities at the border, raising the possibility of further clashes.