US presidential candidate tells Israel: "You are not that special "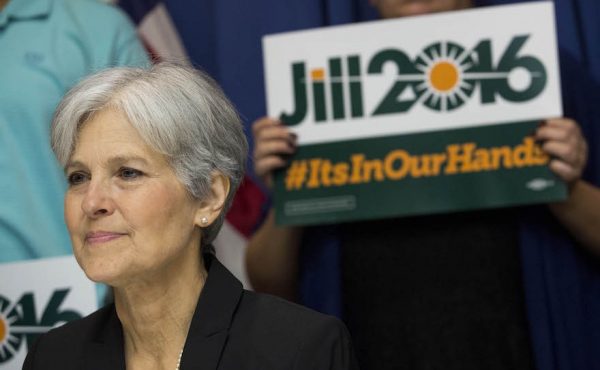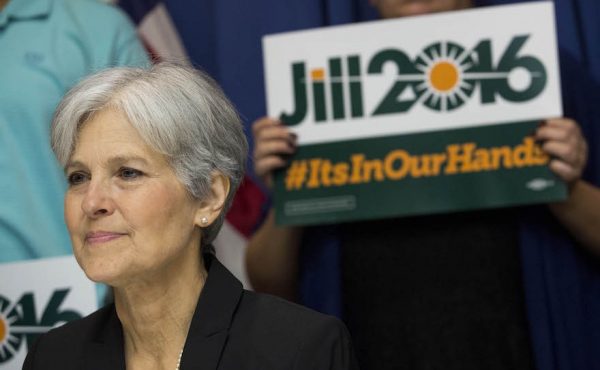 BY: Nathan Guttman
Jill Stein has a message to Israel: You're not that special.
The Green Party presidential candidate, who was raised Jewish, says she would take a tough love stance toward the Jewish state, slashing the $4 billion annual military aid package and pressing for a peace deal with the Palestinians.
Stein says her stance will actually make Israel safer by pushing for change.
"I don't think we're doing Israel a favor by condoning a policy that makes Israel very insecure," Stein said during a Wednesday night town hall discussion hosted by CNN,.
Asked on CNN if she'd view Israel a special ally of the United States, Stein replied: "I believe all our allies are special allies."
Israel may not have much to worry about. Stein is trailing with less than 5% in the polls and is a prohibitive underdog to even make the presidential debates, which require a 15% showing in national polls.
Still, Stein is enjoying somewhat of a breakthrough week with the CNN event and other media appearances that have given her, along with her running mate Ajamu Baraka, a chance to present her views at length to a broader audience.
Later, in an interview the progressive Democracy Now network, Stein sought to make clear that she is not targeting only Israel.
"Were not singling out anybody," Stein said, "this is a general standard of international law and human rights that our administration would apply to all countries."
The Green Party's presidential candidate added that "if countries are in violation of international law and human rights, as Israel is for of its occupations, its home demolitions, its assassinations, and so on, that we will not support you, and right now we are supporting Israel to the tune of $8 million a day,"
She noted that the same rule applies to Saudi Arabia as well as other U.S. allies.
Trouble sleeping at night
Stein said Wednesday she doesn't believe either mainstream candidate is fit for the White House, brushing aside criticism that her bid could help elect Donald Trump.
"I will have trouble sleeping at night if Donald Trump is elected. I will also have trouble sleeping at night if Hillary Clinton is elected. And as despicable as Donald Trump's words are, I find Hillary Clinton's actions and track record is very troubling," said Stein, sitting alongside her running mate Ajamu Baraka at CNN's Green Party town hall event.
The third-party candidate blasted the logic that voters should discount her candidacy, and citing her opposition to money in politics, Stein said that her party stood alone on the national scene totally independent of corporate influence.
"We have the unique ability to actually stand up for what it is that the American people want, what everyday people want," Stein said.
Stein, a retired medical doctor, environmental activist and musician, made a failed bid for the presidency in 2012, but this time around, she has said things are different.
The Green Party nominee has said she hopes to reignite and build upon the "political revolution" of Vermont Sen. Bernie Sanders.
FORWARD/CNN