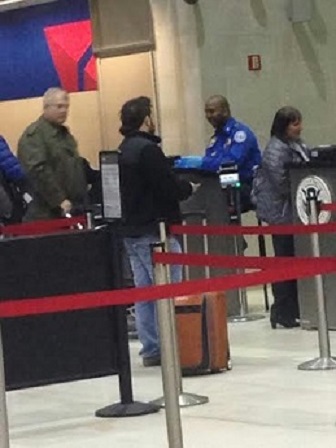 A Dearborn, Michigan man has pleaded guilty to lying about his plans to travel to Lebanon, which included joining Hezbollah to fight for the militant group , which Washington designates as a "terrorist organization ," U.S. media reports said.
Mohammad Hassan Hamdan, 24, admitted he initially lied in March 2014 when he told federal agents he was going to Lebanon to "get his teeth fixed," The Detroit News website quoted the U.S. Attorney's Office as saying.
Hamdan was arrested before boarding a March 16 flight at Detroit Metropolitan Airport and told agents that he was going to Lebanon "to get his teeth fixed," but also admitted he told an FBI confidential source that he was going to Lebanon to join Hezbollah and fight in Syria.
"Before trying to board the flight, Hamdan packed up all of his possessions, gave his car to a relative and sold his house, prosecutors said.
Hamdan will be sentenced Nov. 14 and could face if convicted up to 15 years in prison and a $250,000 fine.
Hamdan, who was born in Lebanon and has been living in the United States since 2007 . permanent U.S. resident, applied for naturalization as an American citizen
"It is illegal to lie to federal agents because false statements undermine their ability to investigate crime," U.S. Attorney Barbara McQuade said in a statement.
The case was investigated by the FBI's Joint Terrorism Task Force in Detroit.
"This investigation demonstrates the real threat of individuals residing in the United States who want to travel to Syria to fight on behalf of Hezbollah, a designated terrorist organization and threat to our national security," said David Gelios, special agent in charge of the FBI's Detroit office, in a statement.
Hezbollah, an Iranian proxy based in Lebanon, has a history of violent attacks against U.S. targets. The U.S. designated Hezbollah as a foreign terrorist organization in 1997 and the European Union added the military wing of the Lebanese group to its list of terrorist organizations in 2014.