Venezuela: Polls indicate Maduro will lose a referendum later this year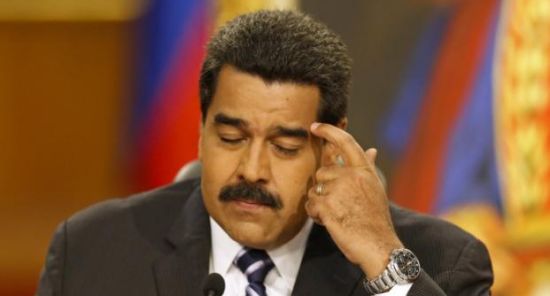 Venezuelans will likely be able hold a signature drive in late October for a recall referendum against the rule of President Nicolas Maduro, the head of the country's elections council said on Tuesday.
Triggering the recall would require Maduro's adversaries to collect signatures from 20 percent of registered voters.
That would follow a similar effort last month to collect signatures from 1 percent of registered voters that was also part of the process.
"The collection of 20 percent of signatures will probably be carried out toward the end of October," National Elections Council President Tibisay Lucena said in televised comments.
The timing is crucial because if Maduro were to lose a referendum this year, as polls indicate he would, that would trigger a new presidential vote.
Should he lose a referendum next year, Maduro would be replaced by his vice president, effectively maintaining the Socialist Party in power until the start of 2019.
Reuters