Saudi Arabia may soon downgrade its level of diplomatic representation in Lebanon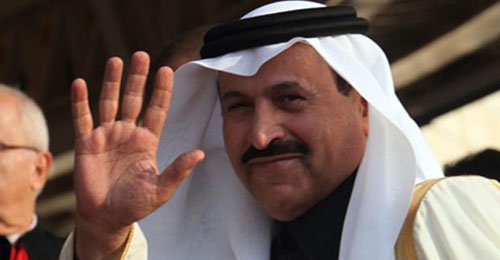 Saudi Arabia may soon  downgrade  the level of its diplomatic representation in Lebanon due to security concerns  related to the expected "critical" situation in the region in the next three months, MTV reported  on Monday.
"Informed sources have described the current situation as critical and dangerous, revealing that we are on the verge of three pivotal months, especially regarding the regional crises," MTV reported.
"The sensitivity of the current situation might prompt the Kingdom of Saudi Arabia to lower the level of its diplomatic representation in Lebanon from ambassador to charge d'affaires," the TV network added, quoting the sources as saying that Saudi Ambassador to Lebanon Ali Awadh Asiri, who is currently in the kingdom, might not return anytime soon to the country.
"The confrontation will be very fierce over the next three months in Aleppo and Yemen, seeing as negotiations over the Yemeni crisis have stopped and preparations for a decisive military battle have started, while in Aleppo a counterattack (by rebels and jihadists) has kicked off," the sources said according to MTV.
"Faced by this situation, and to avoid any security pressure in Lebanon, Saudi Arabia will temporarily limit its representation to charge d'affaires level," the informed sources added.
Tensions between the kingdom and Lebanon's Hezbollah are at an all-time high and Riyadh has recently labeled the group as a "terrorist organization." It has also led the Gulf Cooperation Council, the Arab League and the Organization of Islamic Cooperation in issuing similar resolutions.
The kingdom and other Gulf countries have accused Hezbollah of forming militant cells in the Gulf and offering aid to Yemen's Houthi rebels.
Saudi Arabia and Hezbollah are also at odds regarding the Syrian conflict . While Riyadh backs rebels seeking to oust Syrian President Bashar Assad's regime ,  Hezbollah has dispatched thousands of fighters to bolster the Syrian leader's forces.
Syrian rebels said Saturday they have broken a three-week government siege of s Aleppo, turning the tables on Russian- and Hezbollah-backed regime forces who are now on the defensive.
The key northern province of Aleppo is a microcosm of Syria's chaotic multi-front war that has killed more than 500,000 people. Rebel and regime forces have fought to control the provincial capital since mid-2012, transforming the former economic powerhouse into a divided, bombed-out city.