Rage after Iran secretly executes 20 Sunnis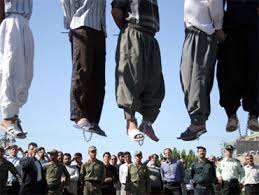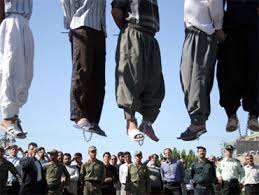 International rights groups have called on European countries to stop human rights violations in Iran, following clandestine reports concerning the execution of dozens of Sunni political prisoners last Monday in the Rajai Shahr prison.
Despite Iran's official announcement of executing 20 Sunni activists, mystery still surrounds the execution of a large number of political prisoners also placed in Rajai Shahr.
Rights groups hinted that Iran's executions might have been based on sectarian grounds.
On Wednesday, Iran's General Prosecutor Mohammad Javad Montazeri announced that Iran had executed 20 Sunni men accused of being linked to extremist groups. However, Iranian and international rights groups doubt the precise reasons behind the executions.
According to some published reports, the Iranian authorities had moved 37 men from the Riajai Shahr prison, ahead of conducting the execution decision.
The International Federation for Human Rights (IFHR), which includes 178 organizations from 120 countries, strongly condemned the execution of dozens of Kurdish Sunnis by the Iranian regime, and called countries that have economic and political ties with Tehran to urgently intervene and stop any future similar actions in the prison.
Head of the IFHR Karime Lahidji told Asharq Al-Awsat newspaper that those executed have been in prison for the past five years with no accurate information about their trial. "The authorities had executed them for being members of extremists groups, but it is interesting that all are Kurdish Sunnis."
Lahidji added that the statement issued by the Intelligence Ministry last Wednesday was clear to show that the regime aims to terrify Kurds and Sunni-Baluchis.
Amid an absence of transparency concerning the issue, Secretary of Iran's Human Rights Council Mohammad Javad Larijani announced Wednesday that Tehran was currently conducting negotiations with European countries concerning human rights issues in the presence of Iran's Foreign Minister Mohammed Javad Zarif and High Representative of the European Union for Foreign Affairs and Security Policy, Federica Mogherini. According to Larijani, talks with the European Union were conducted following a request issued by the Iranian regime.
Commenting on Larijani's announcement, Lahidji linked the negotiations between Tehran and the Europeans to Iran's internal disputes. "As usual, Larijani's words targeted the government of President Hassan Rouhani, which is about to kick off negotiations with the European Union on human rights issues next October and November," Lahidji said.
Also, spokesperson of Iran Human Rights organization, Mahmood Amiri Moghadam told Asharq Al-Awsat newspaper there is a contradiction between the deterioration of the human rights situation in Iran and the amelioration of diplomatic relations with the West, at a time when the number of executions is increasing.
He said: "In the first three years of Rouhani's presidency, the situation of human rights did not improve but on the contrary, it got worse."
Amiri said at least 30 prisoners were taken from prison to individual cells before their execution.
Speaking about the inaccurate number of those executed by the regime, Amiri said the Iranian judicial apparatus lack transparency. "We know that the number of prisoners who were moved to individual cells is much higher that the number announced by the authorities," he said.
Meanwhile, Sunnis in Iran have announced the establishment of a new organization to monitor Iranian human rights violations.
ASHARQ AL AWSAT
Update : Names of the Sunni people executed by Iran

NCR website reported that the actual number of Sunni ( political) prisoners who were hanged by Iran is 25 and not 20 as was widely reported . The were hanged at Gohardasht prison on the order of Ayatollah Khamenei .
They were identified as : Shahram Ahmadi, 29; two brothers by the names of Kaveh and Arash Sharifi, 32 and 26; three brothers by the names of Mohammad Yavar, Mokhtar and Bahman Rahimi, 31, 33 and 38; Kaveh Vaisi32, Behrouz Shahnazari, 31; Taleb Maleki, 31; Ahmad Nassiri, 35; Shahou Ebrahimi, 31; Pourya Mohammadi, Aalem Barmashti, Varya Ghaderifard, Keivan Momenifard, Idris Nemati, Farzad Honarjoo, Mohammad Gharibi, Keivan Karimi, Amjad Salehi, Omid Payvand, Ali Mojahedi (Ali Iraqi), Hekmat Sharifi (Hekmat Iraqi), Omar Abdollahi (Hamzeh Iraqi) and Omid Mahmoudi.