3 key members expelled from the Free Patriotic Movement , a party on 'brink of internal collapse'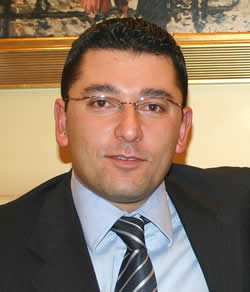 Key Free Patriotic Movement members Ziad Abs, Naim Aoun and Antoine Nasrallah were on Friday expelled from the party.
"The FPM's juristic council has informed the three activists of the decision to expel them from the movement," media reports said.
In remarks to al-Jadeed television, Abs, a key official in Beirut's Ashrafieh area, confirmed that he has been expelled from the FPM along with the two other members.
He also told LBCI TV that his latest televised appearances are the reason behind his expulsion.
The FPM had accused the three members of "raising the FPM's crises in the media," according to An Nahar newspaper.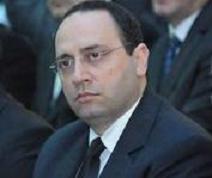 Abs, Aoun and Nasrallah for their part had informed the movement's juristic council that they would not attend their so-called "trial" seeing as they "did not violate the movement's bylaws as the leadership has claimed."
Last May reports circulate that the FPM leadership was mulling the possibility of expelling some 20 members, including leading official Ziad Abs, for "rebelling against the movement's decisions."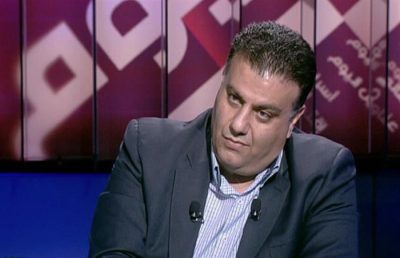 The dispute had first erupted over Abs' opposition to the FPM's alliance in Beirut's municipal elections with the Future Movement. The dispute pitted him against former FPM minister Nicolas Sehnaoui.
Abs was reportedly not consulted over the alliance.
FPM founder MP Michel Aoun had vowed to "hold accountable" those responsible for the so-called "revolt" within the FPM, a source close to FPM chief Jebran Bassil told al-Liwaa newspaper in May.
Bassil seems to be the problem

Lebanon's pro-Syrian FPM has been facing an internal crisis as key officials of the party face mounting criticism from within, according to media reports
FPM's leader Gebran Bassil who also serves as Lebanon's Foreign Minister has borne the brunt of criticism.
Aoun, who presided over the FPM from 2005 to 2015, turned party reigns over to his son-in-law, Bassil
According to the reports, even though FPM enjoys significant backing from Lebanese Christians, it seems to be on the brink of internal collapse. FPM, as a whole, is being broadly criticised as a party that no longer respects its own rules and regulations.
Some within the party have expressed concern that Bassil is only after enhancing his own power at the expense of abandoning democratic practices and forcing his fellow party members into submission.
Nasrallah — a man who fought alongside General Aoun against the Syrians during the latter's three-decades-long occupation of the country — was reprimanded for publishing a scathing article that Bassil did not approve of according to the reports