Hezbollah 'not serious' in backing Aoun, says Geagea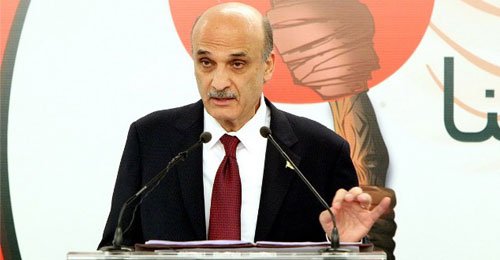 Lebanese Forces leader Samir Geagea accused Hezbollah of not being serious about backing the presidential bid of  its ally  Free Patriotic Movement founder MP Michel Aoun
Geagea pledged  to keep pressing for the presidential  election.
"The Syrian hegemony has left but 'the angels of the hegemony era' are still controlling state institutions, seeing as we have been without a president for two years and four months now. The presidency is currently in captivity and we are sparing no effort to secure its release," Geagea told MTV in a phone interview marking 11 years since his release from prison.
"The strategic problem in the presidential issue is that Iran wants vacuum because it serves its strategic calculations," Geagea added.
During a meeting with LF expats in Maarab on Tuesday , the LF leader had announced that Iran is blocking the presidential vote in Lebanon through Hezbollah.
"Iran wants a price for allowing the presidential election to be held in Lebanon. It believes that the Gulf countries and the West have major interests in Lebanon, so it wants the West and the Gulf states to accept that Bashar Assad stay in power in Syria in return for releasing the presidency from its captivity in Lebanon," Geagea explained.
"But of course no one accepted Iran's  proposal," he added.
Hezbollah sets new conditions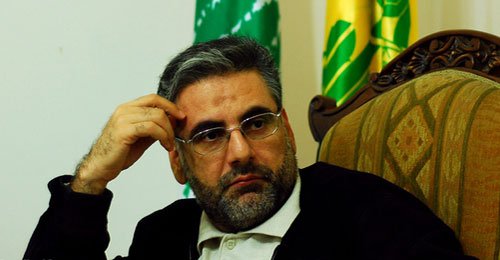 It appears that Hezbollah is linking the presidential election to the Sunni Shiite war raging throughout the Middle East  between Shiite Iran and Sunni Saudi Arabia
MP Nawwaf al Mousawi, a key Hezbollah official   launched a scathing attack against Saudi  Arabia  on Wednesday branding it as its Zionist enemy.
He said  Hezbollah is willing to support Aoun's  presidential bid  since he now commands the majority  of votes,  provided Future Movement severs all its ties  with Saudi Arabia.