No Lebanese nationals among the victims of the Munich attack, says FM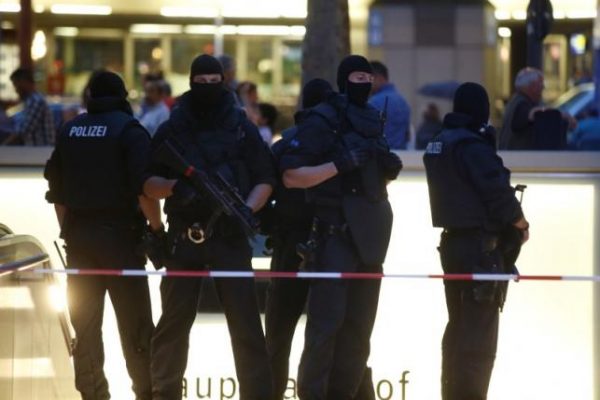 Lebanon's Foreign Ministry said on Saturday that Lebanese emigrants in Germany were unharmed in the terrorist attacks that targeted Munich a day earlier.
"There are no Lebanese nationals among the victims of the terrorist attack that targeted Munich on Friday," said a ministry statement.
An attacker armed with a handgun opened fire at a McDonald's restaurant early Friday evening and continued in the street before entering the Olympia mall, killing nine people and wounding 16 in his rampage, according to reports.
A police patrol had shot and wounded the attacker but he had managed to escape.
The suspected attacker's body was later found about one kilometer from the mall where the shootings took place, German DPA news agency reported.
The attack came just days after a teenage asylum seeker went on a rampage with an axe and a knife on a train on Monday near Wuerzburg, also in Bavaria, injuring five people.
The German-Iranian gunman  was identified by the  German media  as Ali David Sonly.
AFP