France urges end to Lebanon political paralysis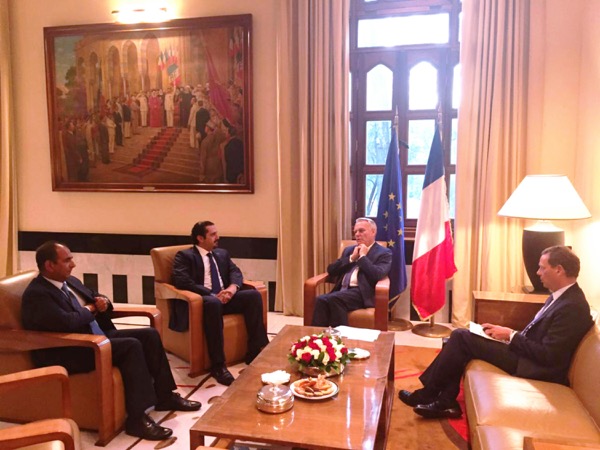 French Foreign Minister Jean-Marc Ayrault on Monday told rival Lebanese leaders they must solve the political paralysis that has prevented the election of a new president since 2014.
"A solution must be found and it is up to the Lebanese political parties to find a way to comprise," Ayrault said at the start of a two-day visit to Lebanon.
Deep divisions among the country's Christians, Sunni and Shiite Muslims and Druze leaders have sparked a political paralysis.
The tiny Mediterranean country has been without a president since May 2014 when Michel Sleiman's mandate expired, and parliament has extended its own mandate twice since 2009.
As a result, government institutions are paralyzed and the country faces a myriad of problems, including the burden of hosting more than a million refugees from worn-torn Syria — nearly a quarter of its population.
The government is also split roughly between a bloc led by the Shiite movement Hezbollah and another headed by former prime minister Saad Hariri.
Hezbollah is backed by Iran and has sent men to fight in Syria alongside the forces of President Bashar al-Assad's regime, while Hariri's bloc is supported by Saudi Arabia and the United States.
Ayrault, speaking to a group of politicians invited to a banquet at the French embassy in Beirut, said Syria's five-year war "alone cannot justify the absence of a solution to the institutional crisis" in Lebanon.
He held separate talks with some of Lebanon's political leaders and he is to hold further meetings on Tuesday.
Ayrault also inspected French peacekeepers serving with the UN in southern Lebanon and travelled to UNIFIL headquarters in the town of Naqura on the border with Israel.
Al Arabiya/AFP