Saudi King Salman hosts Lebanon PM Salam on Eid el Fitr
Saudi Arabia's King Salman hosted Lebanese Prime Minister Tammam Salam Wednesday on the occasion of Eid al-Fitr and they prayed together at Mecca's Grand Mosque.
During a meeting with King Salman, Salam offered his condolences to the victims of Monday night's attack on the Saudi city of Madina, killing four people outside the mosque where the Prophet Mohammad is buried.
Salam "expressed Lebanon's solidarity with the Kingdom of Saudi Arabia in its war on terrorism , which proved by targeting the sacred al-Masjid al-Nabawi mosque, that no innocent person, sacred site or special Islamic occasion is spared, and that it has no links with Islam or Muslims."
Salam who was accompanied by former Lebanese PM Saad Hariri told the Saudi King that he was confident that the kingdom would defeat "the evil terrorism," adding that Saudi Arabia will remain the leader of the Muslim and Arab world.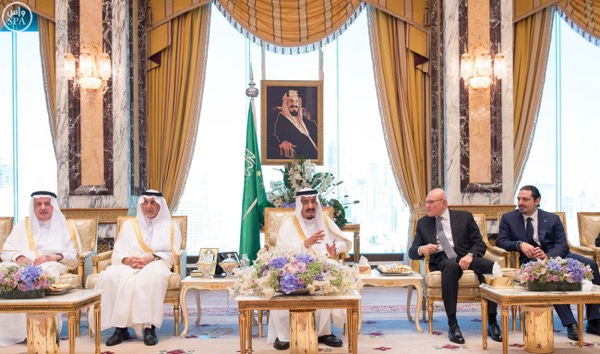 According to an official statement, the Lebanese PM spent the last day of Ramadan performing Umrah, which is a pilgrimage to Mecca performed by Muslims any time of the year.