Hezbollah refuses UNIFIL deployment on Lebanon border with Syria, report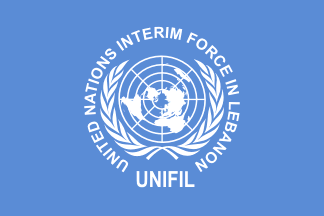 Hezbollah refuses the deployment of UNIFIL forces along Lebanon's border to counter threats from the Syrian and the infiltration of militants from the war-torn country, Saudi Okaz daily reported on Wednesday.
"Hezbollah has informed political officials that it refuses the calls voiced by several ministers and leaderships demanding the deployment of UNIFIL forces along Lebanon's border with Syria," well-informed sources told the daily.
"The Party refuses the expansion of the framework of International Resolution 1701," added the sources on condition of anonymity.
On Tuesday and following the series of suicide bombings that targeted the eastern town of al-Qaa, the Future Movement called on the "Lebanese government to ask the U.N., through the Security Council, to secure UNIFIL forces support for the Lebanese Army along the entire Lebanese border, in line with Articles 11, 12 and 14 of Resolution 1701 (2006)."
The movement had warned against resorting to autonomous security in the wake of the unprecedented suicide attacks in al-Qaa, and suggested a call-up of army reserves or seeking the assistance of U.N. forces if necessary.
Four suicide bombings rocked al-Qaa on Monday evening, injuring eight people, only hours after four suicide bombers killed five people and wounded 15 others in the town before dawn.
Three suicide bombers riding motorcycles blew themselves up in the evening in the center of the predominantly Christian town. In the pre-dawn attack, five people were killed and fifteen others were wounded when four suicide bombers targeted the town.
Lebanon hosts more than 1.5 million Syrian refugees , a huge burden for the country of four million people. Several Lebanese politicians have warned about the inability of the country to bear this burden and had already called for the closure of borders after incidents.
Al-Qaa is one of several border posts separating Lebanon and war-torn Syria and is predominantly Christian although one district, Masharii al-Qaa, is mainly Sunni Muslim and home to a large number of Syrian refugees.
One  analyst told Ya Libnan:   "Hezbollah refuses the stationing of UNIFIL forces because  it  wants to keep the Syrian borders under its own control to allow   back and forth free movement of its fighters  and doesn't  give a damn  about  terrorists coming  into Lebanon and blowing  up civilians."