Prominent Commentator George Will quits GOP over Trump, urges others to do the same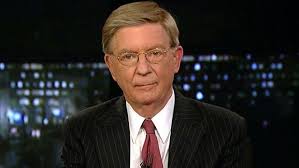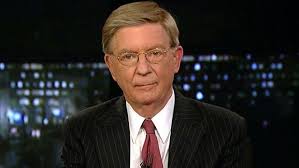 Conservative commentator and columnist George Will says he is leaving the Republican Party because of Donald Trump — and he's advocating that others do the same.
In a speech at a Federalist Society luncheon Friday, he told the audience, "This is not my party," according to PJ Media, a conservative news website.
The Pulitzer Prize winner confirmed to PJM in an interview after his speech that he had left the party and was now "an unaffiliated voter in the state of Maryland" before switching the subject.
PJM reported that Will cited House Speaker Paul Ryan's endorsement of Trump is one of the reasons why he decided to leave the party. Will didn't say whether he'd vote for either Democratic presumptive nominee Hillary Clinton or a third-party candidate, such as Libertarian Gary Johnson.
Will, who worked on President Ronald Reagan's 1980 campaign, also said at the luncheon that Trump as president with "no opposition" from a Republican-led Congress would be worse than Clinton as president with a Republican-led Congress.
When asked by PJ Media about his message to conservatives regarding Trump, Will responded, "Make sure he loses. Grit their teeth for four years and win the White House."
CNN efforts to reach Will were not immediately successful Saturday.
Will has long been a harsh critic of Trump. Just earlier this month, he told Fox News that Trump is a "real amateur in politics."
"He seems to confuse the enthusiasm of the crowds in front of him at the moment in the high school auditorium with the larger electorate," he said. "Whereas, in fact, crowds are definitionally not a representative selection of the American people."
And this is not the first time the conservative has broken with Republican Party orthodoxy. In 2009, he wrote an op-ed in The Washington Post calling on the United States to get out of Afghanistan, which received criticism from his party.
CNN