Assad tasks minister with forming new Syrian government: State media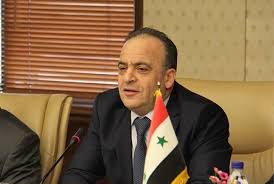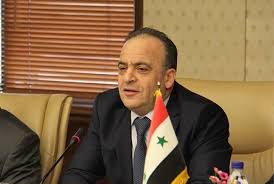 Syria's President Bashar al-Assad tasked Electricity Minister Emad Khamis with forming a new government on Wednesday, state news agency SANA reported, without giving an immediate reason for the formation of a new cabinet.
SANA gave no details on why Khamis would replace Wael al-Halaki as prime minister, or whether Halaki would be included in the new administration or had left government. Halaki himself replaced a prime minister who defected to the opposition.
The Damascus-based government controls most of the war-torn country's major population centers in the west, with the notable exceptions of Idlib, which is held by insurgents, and Aleppo, where it controls half of the city.
Kurdish forces are in control of vast areas along the Turkish border, and Islamic State holds Raqqa and Deir al-Zor provinces in the east.
Parliamentary elections were held in government-controlled areas in April, which the opposition said were meaningless.
Syria's conflict, which began as a peaceful uprising against Assad, is now in its sixth year and has drawn in military involvement from regional and world powers and allowed for the growth of Islamic State.
Damascus formed a new government more than a year into the war in 2012, but its prime minister at the time, Riad Hijab, fled Syria soon afterwards. Hijab is now a prominent member of the main Syrian opposition that attended failed peace talks this year.
Assad ally Russia said last week there were U.S. proposals to incorporate parts of the opposition into the current Syrian government. Washington denied any such proposals and insists Assad must leave power.
The war has killed more than 250,000 people and displaced more than 11 million, half Syria's pre-war population.
It has damaged the economy, causing the Syrian pound to lose more than 90 percent of its value.
REUTERS