British MP Jo Cox critically injured after she was shot and stabbed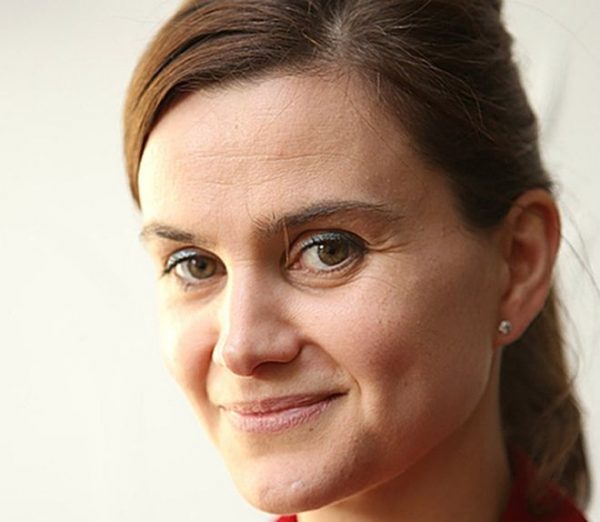 London, UK- A member of Parliament was shot and stabbed Thursday and was hospitalized in critical condition after an attack at a library in her district in northern England, according to officials and witnesses.
The police were called to Birstall, a village about six miles southwest of the city of Leeds, at 12:53 p.m., according to a statement by the West Yorkshire Police. The officers found that "a woman in her 40s had suffered serious injuries and is in a critical condition."
The police did not name the woman or specify her injuries, but the BBC identified her as Jo Cox, who represents the West Yorkshire area of Batley and Spen in Parliament, citing her assistant.
"It is definitely Jo Cox and she's definitely in hospital in Leeds," Fabian Hamilton, a member of Parliament for Leeds North East, a nearby district, said in a phone interview. "She's in critical condition. I've had a call from the police saying that they arrested the perpetrator and that they have all his weapons."
Ms. Cox was taken by an air ambulance to Leeds General Infirmary, where staff "are doing everything possible," Health Secretary Jeremy Hunter wrote on Twitter. Armed police officers were posted outside the hospital. The police said that a second victim, a man in his late 40s to early 50s, was slightly injured, and that they had arrested a 52-year-old man, but declined to provide further details.
"Very concerned about reports Jo Cox has been injured," Prime Minister David Cameron wrote on Twitter. "Our thoughts and prayers are with Jo and her family."
Jeremy Corbyn, the leader of the Labour Party, of which Ms. Cox is a member, wrote on Twitter that he was "utterly shocked by the news of the attack." Ed Miliband, who preceded Mr. Corbyn as the leader of the party and represents a district near Leeds, called the attack "absolutely horrific and shocking."
The cause of the attack was not clear, but the BBC quoted unnamed witnesses saying that Ms. Cox had been wounded when she interrupted an altercation during a scheduled meeting with constituents.
In a phone interview, Sanjeev Kumar, an employee at the Kwik Save store on Low Lane, near the library where Ms. Cox was meeting constituents, said he saw the victim lying on the ground after her attacker fled.
"She was lying on the floor and two girls were helping her, she was bleeding from the mouth and nose — the ambulance was on its way," Mr. Kumar said. "She couldn't talk, or move, or do anything. It looked serious."
Mr. Kumar added that the attack was a shock and the sort of incident that "never, never happened here."
Ms. Cox was elected to Parliament in May 2015 to represent Batley and Spen, a generally safe Labour seat. The constituency has a large number of retirees and a substantial population of South Asian origin.
Ms. Cox's colleagues have described her as an eloquent and effective lawmaker. She is due to celebrate her 42nd birthday next Wednesday, and has been spoken of as a potential future minister.
According to the biography on her personal website, Ms. Cox was born and raised around Dewsbury, England. She graduated from Cambridge in 1995, the first in her family to complete university.
Ms. Cox was involved in pro-European causes. She was an aide to Joan Walley, a British member of Parliament who supported European integration, and to Glenys Kinnock, a former Labour member of the European Parliament. She has also worked with Oxfam, the anti-hunger charity; Sarah Brown, wife of the former Labour prime minister Gordon Brown, to reduce child and infant mortality; and the Bill and Melinda Gates Foundation, to combat modern slavery. She is married with two children, and lives part of the time on a boat on the Thames.
Ms. Cox abstained in a contentious vote last fall on British military action in Syria, insisting that a broader attempt at resolving the five-year-old civil war was needed.
"I met her before she became an M.P. and helped her when she got chosen as a candidate," said Mr. Hamilton, the member of Parliament. "I've been friendly with her since. She's an expert in international causes, gave lots of speeches in Parliament about international causes like Syria. We also both have a passion for cycling, so we have a lot in common."
The campaigns representing the two sides in next week's European Union referendum — Britain Stronger in Europe, which favors remaining in the European Union, and Vote Leave, which advocates departure from the 28-nation bloc — suspended their campaigning for the day, out of respect for Ms. Cox.
Mr. Cameron called off plans for a trip to Gibraltar, a British overseas territory that borders Spain, where he had planned to rally residents to vote to remain in the bloc. Recent polls suggest the vote will be very close, and that the campaign to leave might be gaining an edge.
Last week, Ms. Cox wrote on Twitter: "Immigration is a legitimate concern, but it's not a good reason to leave the E.U." On Wednesday, Ms. Cox's husband, Brendan Cox, took part in a joust between prominent campaigners from both sides, an event nicknamed the Battle of the Thames.
NY TIMES