Germany arrests 3 Syrians in suspected Islamic State plot to attack Düsseldorf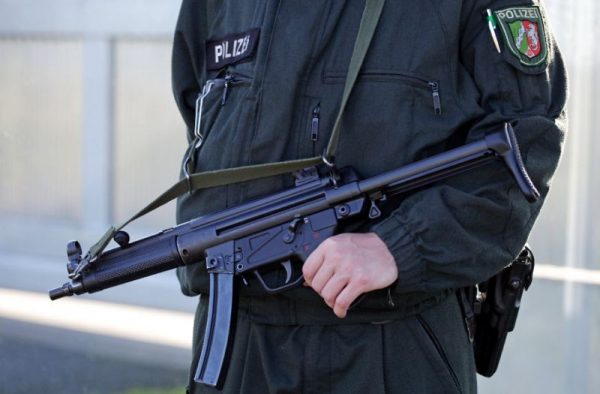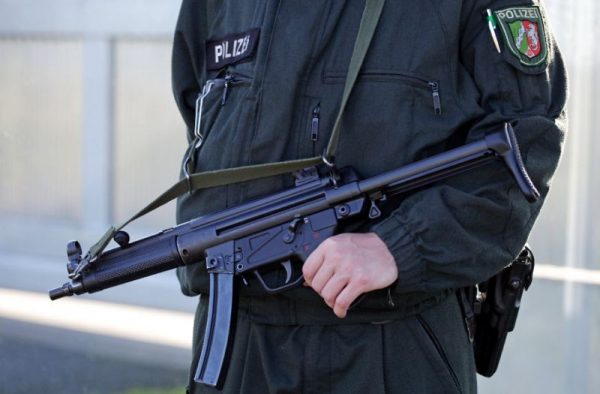 Germany arrested three suspected Islamic State members from Syria on suspicion of preparing an attack on the city of Düsseldorf, the country's top prosecutor said Thursday, detailing allegations of a long-planned plot that could further inflame the German and European debate over migration and security.
At least one of the three suspects came to Germany as a refugee, officials said. He was taken into custody at a small-town migrant shelter near the Polish border in a morning raid by heavily armed police commandos.
That suspect, identified as Hamza C., joined Islamic State in early 2014 along with a man named Saleh A., according to the prosecutor's statement on the arrests.
The German prosecutor's allegations indicate that Islamic State has been seeking to strike the West for years. Shortly after the two men joined, the organization's leadership ordered them to carry out an attack in the bustling central pedestrian zone of Düsseldorf, the prosecutor's office said. The two plotted to attack one of the main streets with two suicide bombings and "to kill as many passersby as possible with guns and further explosives," the prosecutor said.
The plot ran aground after Saleh A. turned himself in to French authorities on Feb. 1, according to the prosecutor. Hamza C. and two alleged accomplices in western Germany were arrested Thursday. Prosecutors didn't say why Thursday's arrests came more than four months later.
The arrests could present a new challenge for German Chancellor Angela Merkel, who has staked her chancellorship on a welcoming approach to refugees even as critics say that she has exposed her country to security risks and unwanted cultural change by allowing hundreds of thousands of asylum seekers to enter the country. While she remains relatively popular in the polls with a 55% approval rating, an upstart populist party has reached new heights amid public discontent with her migrant policy.
German security officials have warned repeatedly that the country, the most populous in the European Union, is in the crosshairs of international terrorists even though it has so far been spared a large-scale attack as seen in Paris and Brussels in recent months.
Germany is part of the U.S.-led military coalition to defeat Islamic State, providing reconnaissance jets, airborne refueling, and other support.
But officials initially played down the risk of terrorists sneaking into the country as part of last year's influx of refugees and migrants. Roughly a million people from Syria and elsewhere arrived seeking asylum last year, at a rate of as many as 10,000 a day, many of them entering the country without the background checks typical for people applying for a visa.
"It's possible that terrorists are coming among the refugees," domestic intelligence chief Hans-Georg Maassen told a consortium of regional newspapers last fall, "but we don't think it is very likely."
Mr. Maassen and other German officials have since increasingly sounded alarm about the security risks of the migrant flow and have raced to improve methods of identifying the migrants and keeping track of them after they arrive.
They say that while Islamic State has more reliable means of sending terrorists to Europe—for example, by dispatching radicalized EU citizens—smuggling in attackers posing as migrants can serve the group's purpose by inflaming anti-refugee and anti-Muslim sentiment in Europe.
In the Nov. 13 Paris attacks that killed 130 people, two of the attackers used the refugee route from Greece to enter Europe, according to the authorities. Terror fears have chilled attitudes toward migrants across Europe, helping push EU leaders to take increasingly tough measures to limit the flow.
Austria this winter declared a cap on how many asylum seekers it would accept, instituting stringent new border controls that set off a domino effect of similar measures in the countries down the migrant path to Greece.
Meanwhile, Ms. Merkel brokered a deal between the EU and Turkeyin which Ankara agreed to work to stop refugees and migrants from crossing to Europe in the first place.
Thursday's arrests provided fresh arguments for critics who say Germany hasn't done enough to mitigate security risks stemming from the large number of new arrivals.
"We must cast aside the naive belief that people are only coming to us with good intentions," said Gregor Golland, a conservative lawmaker in the state parliament in Düsseldorf who specializes in security issues.
"We have a right to know who comes to us and with what intentions."
After receiving the orders to attack Germany, Hamza C. and Saleh A. left for Turkey and then traveled separately to Germany via Greece in March and July 2015, the prosecutor said. The sea-and-land route from Turkey to Greece to Germany was used by hundreds of thousands of migrants from Syria and elsewhere last year.
Saleh A. and Hamza C. recruited another Syrian national, Mahood B., to take part in the attack, while a fourth Syrian, Abd Arahman A. K., had already traveled to Germany in October 2014 to participate in the attack on orders from Islamic State leadership, according to the prosecutor.
Abd Arahman A. K. was charged with producing explosive vests, a job he had already done in Syria in 2013 for the al Qaeda-linked Nusra Front, the prosecutor said.
Hamza C. arrived at a migrant shelter in the small eastern German town of Bliesdorf on Sept. 11, 2015, the county's migration commissioner, Thomas Berendt, said in an interview. A soccer field-size meadow overgrown with tall grass separates the four-story gabled building, which once housed a training center for construction apprentices, from a small neighborhood of single-family houses.
Hamza C. was absent for five months and missed his benefit payouts, Mr. Berendt said. But on Wednesday, Hamza C. arrived to collect his payment. He was arrested Thursday morning by masked police commandos and taken away by helicopter, locals said.
The two alleged accomplices were arrested in the western German states of North Rhine-Westphalia and Baden-Württemberg. Officials there declined to comment on the case and whether those two men also arrived as refugees. The federal prosecutor's office also declined to comment further.
Saleh A., who surrendered to authorities in Paris on Feb. 1, continues to be detained in France, the prosecutor said, adding that his office would seek to have him extradited to Germany.
WSJ