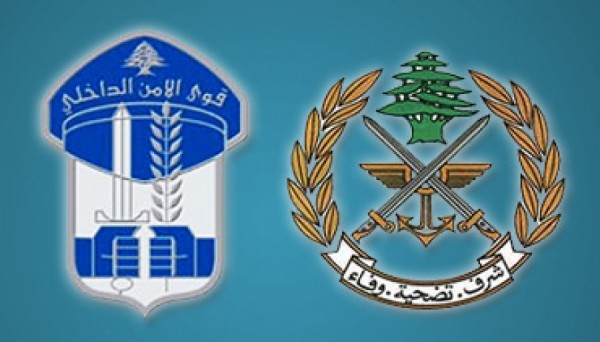 Beirut- Lebanon's security situation went back to the forefront after Interior Minister Nouhad al-Mashnouq revealed on Monday that security forces had thwarted three bombing plots by ISIS.
Al-Mashnouq's announcement came after security agencies issued reports on the arrest on the outskirts of Beirut and north Lebanon of several Syrians belonging to the extremist organization. But the reports did not explain the role of the suspects.
General Prosecutor Judge Samir Hammoud told Asharq Al-Awsat newspaper that "security agencies, the Internal Security Forces Intelligence Branch in particular, dismantled several weeks ago a network whose members belong to terrorist organizations such as ISIS and others."
The cell was "plotting to carry out bombings in Lebanon," he said, adding "the case has been referred to the military tribunal after the initial investigation was complete."
The detainees "admitted to being tasked with carrying out bombings in Beirut and elsewhere," the judge told the newspaper. "The operations would have targeted civilians, political personalities and some diplomats outside their compounds."
Asked about reports that the network was plotting to target a compound and a church in Beirut, Hammoud refused to give more details.
Meanwhile, Army chief Gen. Jean Kahwaji stressed that the military was "giving security inside Lebanon and on its border top priority to thwart attempts by terrorist groups to tamper with the country's stability."
Kahwaji spoke during a meeting he chaired for high-ranking military officers.
In 2012, Lebanon witnessed a series of attacks carried out by suicide bombers belonging to ISIS and al-Nusra Front who targeted Beirut's southern suburbs, the Iranian Embassy and Cultural Center and towns in the Hezbollah strongholds in the  Bekaa Valley .
The last double suicide bombing that targeted Lebanon was in November 2015 in the neighborhood of Borj al-Barajneh in Beirut's southern suburbs. Scores of people were killed and injured in the attack.
General Security Chief Maj. Gen. Abbas Ibrahim vowed on Monday that terrorists will not make their way into Lebanon in any way.
The Lebanese "state will stand against all deals by nations to bring down states and borders and will preserve Lebanon and its entity with sweat, blood and effort, no matter the sacrifices," Ibrahim said at the opening of a new General Security border crossing building at Abboudieh in northern Lebanon.
"Lebanon will not be a scapegoat or a dartboard for plans" of others, he said.
"Nothing at all will threaten the country of diversity and plurality," he added.
Ibrahim explained that the new security building was part of a two-stage plan to expand and modernize the General Security center, which lies on the border with Syria, with the aim of better controlling border traffic, smoothing administrative processes, and filling in the gaps used by smuggling operations.
Asharq Al-Awsat