Billionaire Trump reveals that his presidential campaign is broke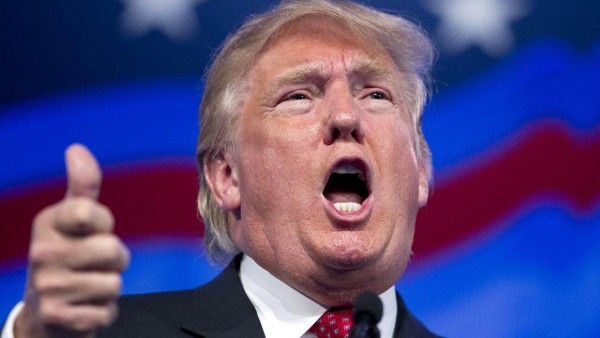 When Donald Trump told Republicans that his campaign had money, it was a lie. In meeting with Senate Republicans, Trump's campaign privately admitted that they have no money and will not be able to run television ads until after the GOP convention in July.
The Washington Examiner reported:
Donald Trump's campaign has alerted Senate Republicans that he won't have much money to spend fending off attacks from Hillary Clinton over the next couple months.
The notice came when Paul Manafort, Trump's senior advisor, met with a group of Senate Republican chiefs of staff for lunch last week, sources familiar with the meeting told the Washington Examiner. The admission suggests that Trump will be far more dependent on the GOP brass for money than he has led voters to believe, but it's consistent with his reliance on the Republican National Committee to provide a ground game in battleground states.
"They know that they're not going to have enough money to be on TV in June and probably most of July, until they actually accept the nomination and get RNC funds, so they plan to just use earned media to compete on the airwaves," one GOP source familiar with Manafort's comments told the Examiner.
Trump is also refusing to use his own money to fund his campaign. In other words, what Donald Trump is telling the voters is completely different from what is happening behind closed doors.
When Republicans nominated Trump, they thought that they were getting a billionaire who could help the party raise money while throwing his own cash into the pot for his White House bid.
What the GOP is stuck with is a deadbeat who talks a good game that they are going to have to fund in the general election because he is either unwilling or unable to pull his own weight.
Donald Trump's wealth appears to be a myth, and it is obvious that Trump is using the Republican Party to build his cult of personality. Donald Trump has no intention of giving anything back Republicans.
Trump's inability to run ads in June and July is a gift to Democrats, who should be blanketing the airwaves over the next two months. Democrats have a chance to define Trump, and he can't fight back. Supporters should expect to see Democrats strike early and often before Trump can even get his ads on the air.
Donald Trump's "business sense" has struck again. This time, Trump has bankrupted his presidential campaign and is expecting Republicans to pick up the tab.
Politicus USA/Washington Examiner