Hariri: 2 years without president is not something Lebanon is proud of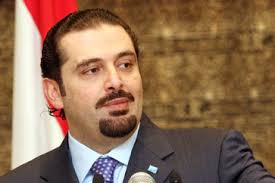 Former Prime Minister and Future Movement leader MP Saad Hariri called on Lebanon's political factions to end the presidential vacuum, as Lebanon officially entered into its third year without a president.
May 25th marked the second anniversary of the presidential vacuum.
In an interview with the Lebanese newspaper An-Naha Hariri said that it was "unfortunate that Lebanon is a victim of foolish policies that disregard the constitution and national interest."
Hariri warned that those obstructing the elections are embroiling Lebanon in regional unrest.
"The prolongation of the presidential vacuum is the worst kind of extension and a black stain for all those who are not attempting to participate in putting an end to it," he added.
The Lebanese parliament failed earlier this month and for the 39th time in a row to elect a president to replace Michel Suleiman whose term ended on May 25 , 2014.
As in the past sessions the parliament was unable to reach a quorum because the Iranian-backed Hezbollah militant group and its ally MP Michel Aoun's Change and Reform bloc MPs boycotted the session, because they could not reportedly guarantee Aoun's election as a president
Parliament Speaker Nabih Berri a key ally of Hezbollah postponed the election to June 2.
Hariri said that while his party is fulfilling its duty, he called on "others to head to parliament" and elect a president that Lebanon deserves.
The former premier was indirectly referring to several March 8 coalition lawmakers led by Hezbollah and the Free Patriotic Movement, who have been boycotting election sessions.
"Two years without a president is not something to be proud of."
In February, Hariri officially endorsed Marada Movement leader Suleiman Frangieh, who is running up against FPM founder Michel Aoun. Both Aoun and Fringier are key members of the Hezbollah-led March 8 alliance.