EgyptAir Flight 804: Safety experts concerned over Egypt's 'mishandling of debris'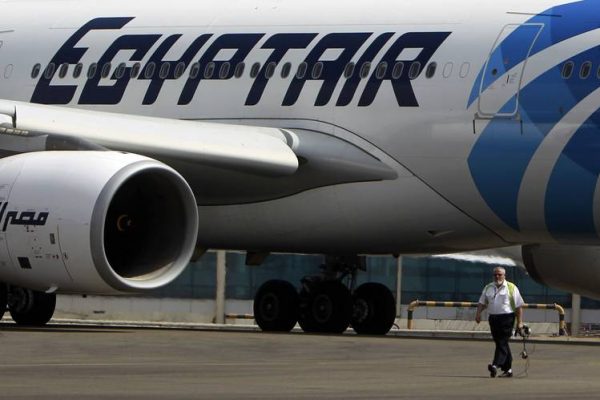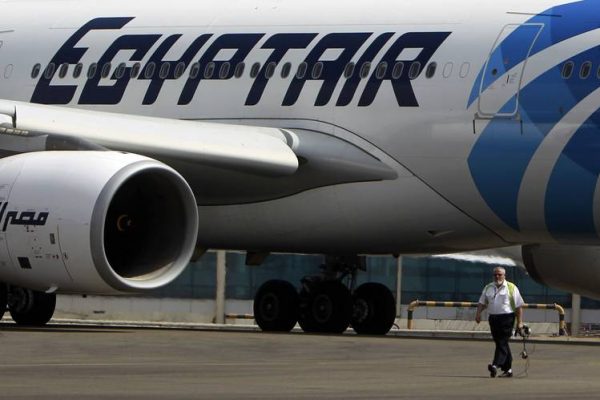 By DANIEL MICHAELS in Frankfurt, TAMER EL-GHOBASHY in Cairo and ROBERT WALL in London
Aviation-safety experts are voicing concerns that Egypt may be mishandling debris collected from the downed EgyptAir plane, potentially compromising evidence that could help determine why the Airbus Group SE A320 crashed.
Forensic and chemical analysis of aircraft wreckage can yield vital information for investigators to glean how and why a plane went down. Such findings are particularly crucial when investigators lack access to a plane's flight recorders, known as black boxes, which typically provide the most comprehensive information about what occurred on board on a flight.
EgyptAir Flight 804 plunged into the Mediterranean Sea on May 19 during a flight from Paris to Cairo with 66 people on board.
Crash investigators are battling not just a lack of data, but also conflicting information about the last seconds of flight. Greek officials Thursday said the plane veered off course before its demise. Ehab Azmi, chairman of the Egyptian air-navigation service, on Monday disputed that sequence, saying contact with the plane was lost abruptly while still at its cruising altitude.
The Egyptian navy has been scooping plane debris and body parts out of the water while the search continues for the main wreckage.
People in close contact with the investigation are concerned that potentially vital evidence is being compromised. Photographs released by Egypt's military of the salvage operation show personnel handling items without wearing protective clothing, and placing them on unprotected surfaces.
This could threaten the investigation, the people said, because forensic investigators will analyze debris for chemical residue of explosives, fire or smoke. Military personnel who are in contact with weapons or ammunition can be exposed to similar chemical residue and inadvertently transfer it to any debris they handle. Lubricants and other nonmilitary items on ships can contain the same chemicals used to produce explosives and jeopardize chemical analysis of the debris.
Egypt's military declined to comment on the recovery process, referring questions to the country's civil aviation ministry. A spokesman for the ministry said concerns over contamination are without merit. He said the military's recovery teams were accompanied by aviation ministry experts, whom he described as search "veterans" who comply with the standards that govern such operations.
Egyptian President Abdel Fattah Al Sisi on Sunday said no theories as to the cause of the crash have been ruled out, echoing the view expressed a day earlier by crash investigators. A day after the crash, Egypt's aviation minister Sherif Fathi said terrorism is more likely to have brought down the airliner than mechanical failure, but didn't elaborate on his speculation. France's air-accident investigation body, known as the BEA, said it couldn't comment on the safety probe led by Egypt.
The Airbus A320 transmitted a small number of automated fault messages before all contact with Flight 804 was lost. Accident investigators have said the data are insufficient to draw any conclusions. The uncertainty adds urgency to recovering the plane's cockpit-voice and flight-data recorders, they said.
Egypt dispatched a remotely controlled submarine to the search zone Sunday to help find the storage devices.
A French ship carrying specialized equipment and personnel to recover black boxes arrived in the search zone Monday and immediately began searching for the devices, a French Navy spokeswoman said. Specialized police officers who could safeguard evidence are on board the vessel. Safety experts caution it could take 10 days or more before the black boxes are in the hands of investigators.
In the intervening time, wreckage and body parts are investigators' best hope of shedding more light on what may have happened to cause the EgyptAir plane, flying at 37,000 feet, to suddenly plunge into the sea.
WSJ