Hezbollah condemns US Sanctions on banks dealing with the group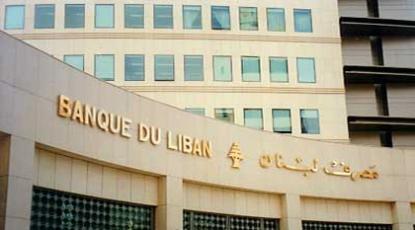 Hezbollah's parliamentary bloc said Thursday that U.S. sanctions on banks that knowingly do business with the militant group could threaten Lebanon's financial sector, hinting that supporters may withdraw their money from local banks.
The bloc, known as Loyalty to the Resistance, criticized the central bank for saying it would abide by a U.S. law that came into effect last month and which the Hezbollah lawmakers said violates Lebanon's sovereignty.
The statement came after a Cabinet meeting Thursday in which officials discussed a decision by banks to shut down the accounts of at least two Hezbollah lawmakers, an official who attended the meeting told The Associated Press on condition of anonymity because he was not authorized to discuss the meeting with the media.
One of the two lawmakers refused to comment on the news, referring to the statement by the group's parliamentary bloc. The other could not be reached for comment.
The official said Cabinet members are concerned the law could affect Hezbollah's large network of social, educational and health organizations, which regularly deal with the government and provide services to needy Lebanese, not just supporters.
Lebanon has a national unity government that includes Hezbollah, which has two Cabinet seats. Hezbollah, which is considered a terrorist group by the United States and the European Union, has an armed wing that is stronger than the Lebanese national army.
The parliamentary bloc said Lebanon's central bank and private banks would be participating in "a war of exclusion" against the group by upholding the law.
Lebanon's central bank governor has said it will abide by the restrictions in the Hezbollah International Financing Prevention Act, which was signed into law in December.
The U.S. regulations say Washington will target those "knowingly facilitating a significant transaction or transactions for" Hezbollah or any individual, business or institution linked to the group.
Those under sanctions include Hezbollah leader Hassan Nasrallah and top commander Mustafa Badreddine as well as some businessmen. The list also includes the group's Al-Manar TV and Al-Nour Radio.
Nasrallah said last year that his group won't be affected by the law because it doesn't deal with Lebanese or foreign banks.
When asked last month whether banks dealing with Hezbollah Cabinet ministers or legislators who get paid by the state would be affected, Lebanese central bank Governor Riad Salameh told The Associated Press that the law does not mention salaries.
Lebanese officials and lawyers say the impact of the law on the country's economy remains unclear. U.S. Treasury officials are expected in Lebanon later this month to discuss its implementation.
Associated Press/ YL
Update
Lebanon's al Jamhouriyet newspaper reported that the 2 Hezbollah MPs whose accounts were canceled are Ali Fayad and Nawwar al Sahili. In addition the account of former MP Amin Sharri's daughter was also canceled