Bomb scare shuts down US military base outside Washington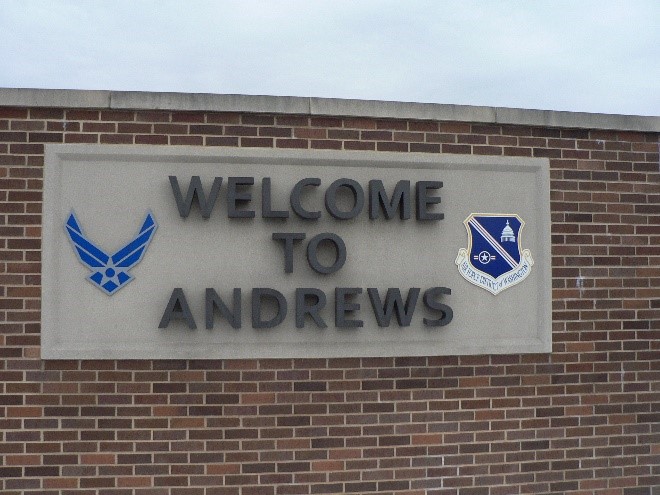 A bomb scare temporarily put Joint Base Andrews, a major military facility outside Washington, on lockdown on Thursday, base officials said.
In a series of messages on Twitter, Andrews staff said that a woman entered the base's visitor center shortly after 5 p.m. and said she had a bomb secured to her chest. Authorities put the area around the main gate, just one entrance to the sprawling military compound, on lockdown.
President Obama and other senior officials use Andrews, located about 14 miles from downtown Washington, for official flights.
Ninety minutes later, the base announced the incident had been resolved.
"Once emergency responders arrived, the individual was apprehended and an [explosives disposal] team determined no explosive device was on-scene," the base said in another message.
The base commander, Col. Brad Hoagland, said the incident had been a false alarm. "Our first responders train for these types of scenarios on a regular basis," he said.
It wasn't known whether the suspect was handed over to police. The base's public affairs office could not be immediately reached for comment.
Washington Post