Lebanese entrepreneurs bring waterless car wash to Lebanon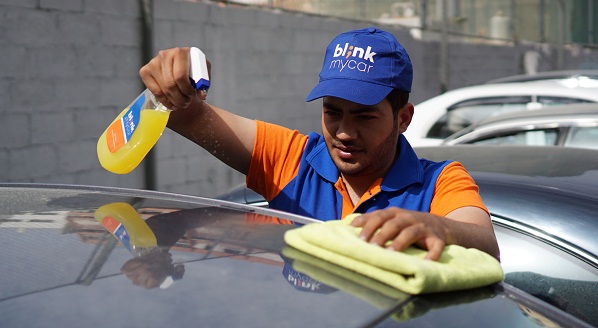 One cup of water. Apparently that's all you really need to clean a car.
With the promise of yet another drought in the region, a Beirut-based startup is hoping to still let people have shiny cars despite there being a water shortage.
Blink My Car, an on-demand car washing app launched in November 2015, is hoping to solve this issue while also providing jobs for the Lebanese market.
"An average sized car would take around 250 liters of water at a carwash," Rami Hallal, cofounder and CEO, told Wamda. "We on the other hand use only one cup of water, along with other chemical products."
The startup says they use a mixture of imported polishers, surfactants, which are detergent-like substances, and other wax-based compounds to perform what is known as dry car washing, a method they say is more effective and eco-friendly than using water.
The app allows users to book a car wash with, a minimum of 15 minutes in advance, making it virtually 'on-demand,' Hallal told Wamda.
"We're green all the way. The electric bikes have zero emission," Hallal said. And the 'chemicals' used to wash the cars are so eco-friendly he says, you can drink them, though he's not quite sure how.
The story
The men actually met at a car wash.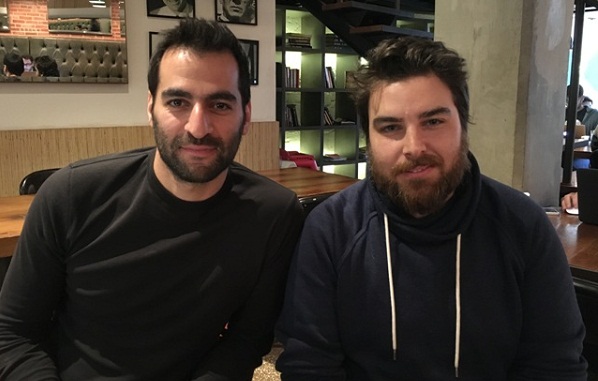 Halla's car wash reunion with Ralph Choueiri, an old school friend, in early 2015, got them talking. "It was a weekend and we had like 15 cars in line before us." And with this long wait, the two got talking about the details of a car washing business.
They did the math: one car wash needs 250 liters per car, multiply that by 200 car wash stations in Beirut (as well as the waiting factor) and they thought they could do better.
Blink My Car has potential competition from Kuwaiti-based Ghaseel which also started in 2015, and Dubai-based GreenSteam, which offer similar services. Other initiatives include Dubai's first green petrol station, launched this year, which provides several eco-friendly features such as a vapour recovery system, noise barrier, power-saving chill­ers and car wash water recycling.
Getting started
After outsourcing the app development at the end of 2015, in March this year they set up a mock website to act as a landing page for the Facebook ads. The response was positive and fast. "It was a nice validation from people – about 3 percent conversion rate – which is huge in ads," Hallal said.
A few weeks later they quit their jobs, Hallal as a manager of global partnerships at Yahoo in Dubai, and Choueiri as managing partner for Audiotec Group, his family owned business in Lebanon.
The bikers who clean the cars, also known as 'partners"' are largely Lebanese university students, a first in the Lebanese car washing sector. "We wanted to create jobs in the Lebanese market," Choueiri said.
Convincing the students to work for them wasn't easy. But with perks like flexible schedule and payment, as well as the company's modern startup culture, the company recruited six students. "They actually thought they would have a hose and splatter water all over, but it's not like that," Choueiri said. "The job is actually quite sexy; you use technology, you ride a bike and you don't have a boss."
Stroke of luck
They had $20,000 in savings for outsourcing app development, but knew that wouldn't be enough to sustain their early stage growth. "We would have needed about an extra $15,000 for the operations and the [bikers] per month," said Choueiri, now COO.
They didn't have to look long for investors among their networks – a friend of Hallal's worked at Al Amir Holdings, a Lebanese investment group which was planning to expand their portfolio to include startups. "[My friend] put in a good word for us, and they were very excited about the idea."
They haven't had to touch the $20,000 after securing a six-figure investment.
Concerns about expansion
However, the investors they pitched to had a concern: how could an operationally heavy team could expand in the region?
The 'on demand' service requires drivers to always on-call. This throws up the issue of paying people to sit around waiting and not working, and Blink My Car does have to pay staff a daily fee, regardless of whether or not a car gets washed. They are then also paid for each car they wash.
"Our financial model is volume-based; we're hoping the volume of orders would compensate for the costs we have," Hallal said.
Expansion for Blink My Car will be about partnerships, according to Hallal. They intend to find markets where the waterless car washing stations already exist and form partnerships with them.
As for future funding: "This time we're hitting up the big guys, like MEVP and other venture capitals," Hallal said.
WAMDA