'Beirut Madinati' challenging Lebanese political establishment in first vote after garbage crisis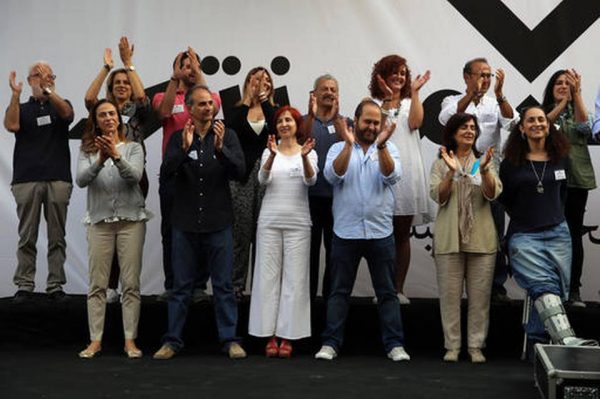 Voters head to the polls in Lebanon's capital Beirut Sunday in the first elections since a trash crisis last year left mountains of garbage festering in the streets, with an outsider group of candidates challenging the political establishment.
The new grassroots movement, Beirut Madinati, Arabic for "Beirut, My City," is taking on the entrenched parties and traditional politicians such as former prime minister Saad Hariri, whose Future Movement usually dominates elections in the capital. The group has vowed to clean up the city's streets — and its politics.
"We will go to the polls and throw out the corrupt politicians," declared candidate Ibrahim Mneihmneh, a 40-year-old architect, at a recent rally attended by hundreds of people. "We will no longer whine about the trash, traffic, or corruption."
It is the first election of any kind in Lebanon since municipal polls in 2010, in a country that has not had a president for the past two years nor held legislative elections since 2009. Lebanon has been without a president since May 2014, when the mandate of Michel Sleiman expired, because the country's Christians, Sunni and Shiite Muslims and Druze could not agree on a candidate.
The Beirut Madinati campaign was founded in 2015 shortly after the trash crisis that summer sparked protests demanding a solution to growing piles of waste and an overhaul of paralysed government institutions.
Its 24-candidate list of independents is equally split between men and women, and Muslims and Christians, and includes teachers, fishermen and artists such as famed actress and film director Nadine Labaki.
The trash crisis began when the government closed the city's main landfill without agreeing on a replacement. For eight months trash piled up across the city. An agreement was reached in March to open a new disposal facility, but critics cast it as simply another backroom deal that failed to address the root of the problem.
The stench grew even worse in April, as excavators dismantled the piles of garbage to carry it out of the city.
Since the end of the 15-year civil war in 1990, Lebanon has been governed by a power-sharing arrangement among political blocs — many led by former warlords — that represent its various religious sects. The arrangement led to widespread patronage and corruption, and more recently to the breakdown of public services.
Beirut Madinati faces the formidable challenge of breaking through that deep-rooted political class in a bid to win all 24 seats in the Lebanese capital's municipal council.
Its candidates have reached out to voters through town hall-style meetings, rallies and fundraisers. But many wonder if the independent technocrats can succeed in a system dominated by lifelong politicians.
"It's like in the village," said Mohammad Hamza, a Beirut barber. "The outsiders win the elections, and for the next six years nothing gets done, because the political bosses block everything."
(FRANCE 24 with AP, AFP)