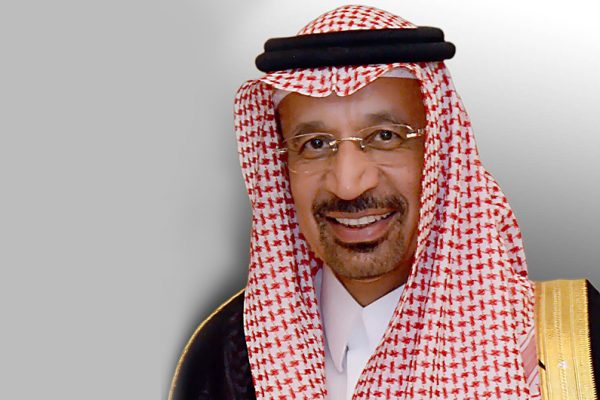 Saudi Arabia's King Salman on Saturday replaced his veteran oil minister and the central bank governor in a major reshuffle of senior positions a week after announcing big economic reforms.
Salman also named new ministers to run the water, transport, commerce, social affairs, health and pilgrimage portfolios and restructured some ministries in a shake-up focused on areas where the government has promised change.
The most eye-catching change was the creation of a new Energy, Industry and Natural Resources Ministry under Khaled al-Falih. Falih was moved from the post of health minister to replace Ali al-Naimi, who has run the energy policy of the world's biggest crude oil exporter since 1995.
Al-Falih is also the  CEO and chairman of the board of Aramco
The Water and Electricity Ministry was broken up, with the water portfolio added to a new Environment, Water and Agriculture Ministry, and electricity added to the new energy ministry.
Major changes were also made to the kingdom's economic leadership, with Majed al-Qasbi named head of the new Commerce and Investment Ministry, and Ahmed al-Kholifey made governor of the Saudi Arabian Monetary Agency (SAMA), the central bank.
Tawfiq al-Rabeeah, formerly commerce minister, was appointed health minister, Suleiman al-Hamdan was appointed transport minister, and the Pilgrimage Ministry was renamed the Haj and Umrah Ministry.
The royal decrees also merged the ministries of labour and of social affairs into a new department, and created a new Commission for Recreation and Culture.
Under a new Saudi leadership led by King Salman, the king's son Deputy Crown Prince Mohammed bin Salman has largely been overseeing Saudi economic policy along with a handful of new ministers. The changes announced Saturday come as the government plans wide-ranging reforms aimed at overhauling the Saudi economy amid lower oil prices that have eroded state revenues.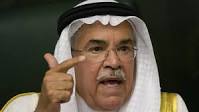 Saudi Arabia's dominant market share and historical ability to influence prices by loosening or tightening its taps gave al-Naimi exceptional influence at meetings of the oil cartel OPEC, where the kingdom is by far the largest producer and de facto policy-maker. His brief utterances on the sidelines of OPEC meetings often had the power to swing global oil prices.
He has presided over a controversial strategy of keeping production levels high despite the drop in prices over the past two years in an effort to drive more expensive producers in the U.S. and elsewhere out of the market. That has led to a glut of supply.
Lower oil prices since mid-2014 pushed Saudi Arabia into a budget deficit of nearly $100 billion last year and a projected deficit this year of $87 billion. Despite efforts to limit reliance on its main export, oil accounted for more than 70 percent of the state's revenue in 2015.
Among the changes planned by Mohammed bin Salman and announced last month was a plan to publicly list less than five percent of Aramco to create a massive sovereign wealth fund to develop its cities.
Aramco boasts the world's largest oil reserves and produces some 10 million barrels of crude a day, giving it outsized influence over world energy markets. The deputy crown prince put the estimated value of Aramco at more than $2 trillion.
Reuters/AP