Turkish city of Bursa hit by woman suicide bomber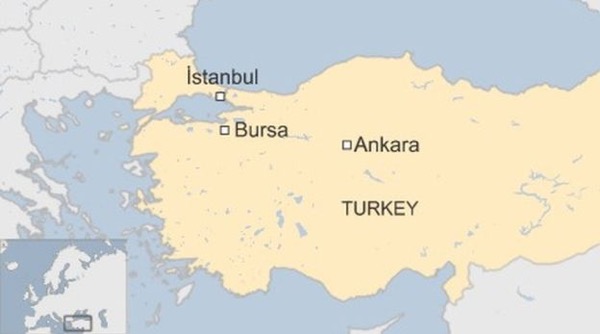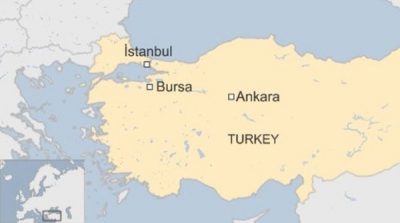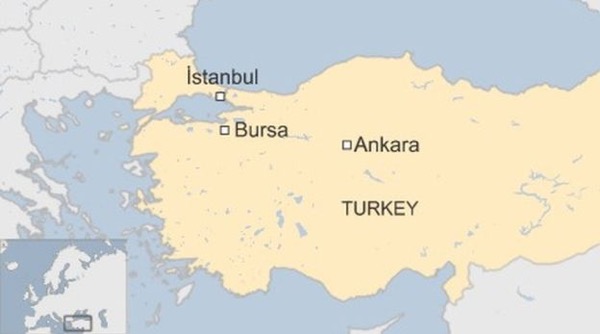 A blast in Turkey's major manufacturing hub of Bursa Wednesday evening was likely caused by a female suicide bomber, the local governor's office said.
At least seven people were wounded in the attack by the city's historic Grand Mosque and bazaar, the governorate said in a statement on its website. The city, which is popular with tourists, lies south of Istanbul, across the Marmara Sea.
"A woman thought to be a suicide bomber detonated explosives on her self," the governor's office said.
The suspect is a 25-year-old woman, privately owned Dogan news agency reported, citing security officials. The only death in the blast was the bomber, Dogan reported. None of the wounded appeared to be in critical condition, with all suffering from minor wounds and cuts, Turkish Health Minister Mehmet Muezzinoglu said.
No one immediately claimed responsibility for the attack.
Bursa was the second capital of the Ottoman Empire and is dotted with many rulers' tombs and famous buildings, including the Grand Mosque, or Ulu Cami. Bursa is also home to the skiing resort of Uludag and numerous hot springs.
WSJ