Syrian DFM tells Netanyahu "Israel will never have the Golan Heights"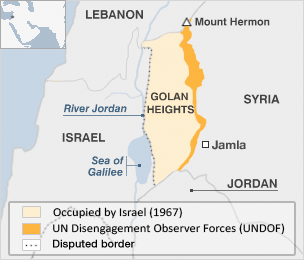 In a first reaction to Prime Minister Benjamin Netanyahu's declaration that "Israel will never leave the Golan Heights," Syrian Foreign Minister Faisal al-Miqdad said Sunday that Syria is prepared to use every possible means to recapture the area, including military means.
"The Syrian Golan is an occupied Arab land according to the UN Security Council's resolutions, and the presence of the United Nations Disengagement Observer Forces proves this," Miqad said in an interview with the Lebanon-based TV channel al-Mayadeen.
"We have never renounced the resistance and we are ready to recapture the Golan in all possible ways, including military ways. Israel wants to provoke us, but we will never surrender," Miqdad added.
Regarding Syria's cooperation with Russia, he stated that "the daily communication between the Syrian leadership and the Russian leadership continues. We believe that the Russian policy leans on the international law and on UN Security Council resolutions.
"Neither Russian President Vladimir Putin nor any other president in the world would have accepted the indecent Israeli logic regarding the Golan," Miqdad argued.
At the opening of a special cabinet meeting held for the first time ever on the Golan Heights on Sunday, PM Netanyahu declared: "The time has come after 40 years for the international community to finally recognize that the Golan Heights will remain forever under Israeli sovereignty."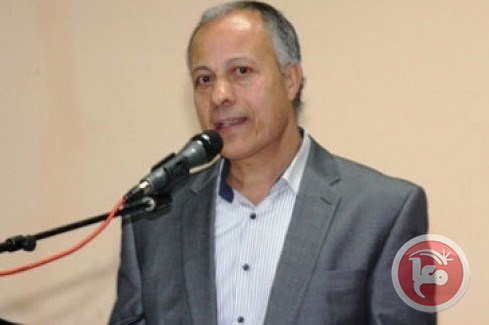 In a related development Israeli Communist Party MK Abdullah Abu-Maarouf responded to Netanyahu and said that the Israeli government's decision to hold onto the territory of the occupied Syrian Golan is a provocative and rude act he warned against any attempt to touch the residents of the occupied Syrian territory stressing that the Golan is Syrian in identity, geography, history and will never be Israeli .
The MK added " Israeli bullying government headed by Benjamin Netanyahu continues to practice the policy of occupation in the Syrian Golan heights and the occupied Palestinian West Bank territories in a desperate attempt to divide the territories into smaller states and weaken the axis of resistance believing that the language of force can continue its aggressive policy against the neighboring countries by occupying its territory and looting its wealth and natural resources, especially since the Netanyahu government engineered in February permits from the Ministry of infrastructure in Israel to start drilling for oil in a number of sites in the occupied Syrian Golan heights. Abu Maaroof added that the Israeli government session that was held in the occupied Syrian lands, as well as its oil exploration is a flagrant violation of the principle of Syrian sovereignty over natural resources, being an occupied Syrian territory according to the Geneva convention.