Russia, China veto Saudi resolution to blacklist Hezbollah at UN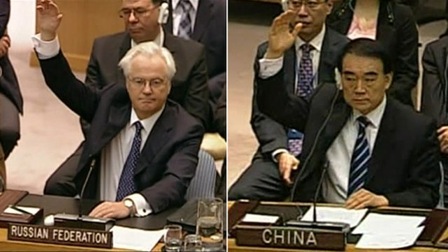 Saudi Arabia tried to push for the adoption of a U.N. Security Council resolution to blacklist Hezbollah but Russia and China vetoed the effort , Gulf sources said.
The U.S., which considers Hezbollah a terrorist group, also "ignored" the resolution that was drafted by Saudi Arabia, they told As Safir daily on Friday.
This development comes after the Gulf Cooperation Council and the Arab League branded Hezbollah a terrorist organization.
The blacklisting was preceded by a Saudi suspension of funds worth $4 billion aimed at equipping and supporting the Lebanese army and security forces.
The Saudi decision came after Foreign Minister Jebran Bassil, a Hezbollah ally, declined to support Saudi resolutions against Iran during two meetings of Arab and Muslim foreign ministers.