Kuwait deporting 60 Lebanese for alleged Hezbollah links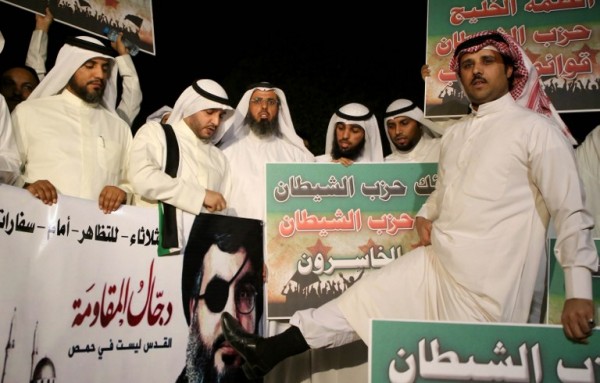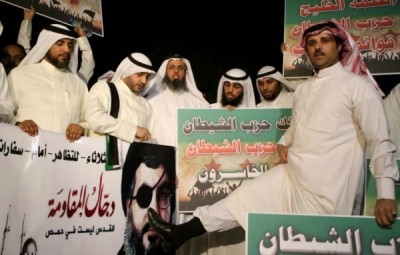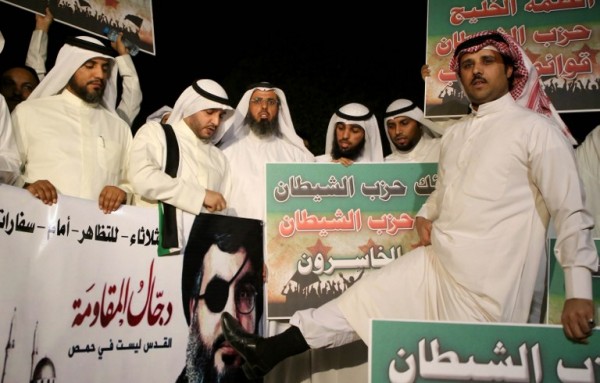 Kuwait has annulled the residency visas of more than 60 Lebanese expatriates over their links with the Lebanese militia Hezbollah, classified by the country as a terrorist group.
Around 50,000 Lebanese live and work in the oil-rich emirate, providing remittances that are vital to the domestic economy.
The terror blacklisting was the latest step taken by Gulf states, led by Sunni powerhouse Saudi Arabia, against Hezbollah, the leading force in Lebanon's governing bloc which is backed by Riyadh's Shiite rival Tehran.
Last month, Saudi Arabia halted a $3 billion program of military aid to Lebanon to protest what it said was "the stranglehold of Hezbollah on the state."
"Those to be expelled have had their residency visas changed from Article 18 under which expatriates can stay and work in Kuwait to a temporary residency visa of one to two months," a security source said, quoted by Kuwaiti daily Al Qabas on Monday. "The temporary visas allow them to make all their arrangements and receive their financial dues. However, dangerous cases are given only 48 hours to make their arrangements and leave the country."
The source said that Kuwait is closely cooperating with its fellow Gulf Cooperation Council (GCC) countries to draw up a list of those who are banned from working in the six-member alliance. According to the source, there are security correspondence and lists of people who are banned from entering the countries.
The GCC, established in 1981, is made up of Bahrain, Kuwait, Oman, Qatar, Saudi Arabia and the United Arab Emirates. The alliance early this month classified Hezbollah as a terrorist group and banned all forms of dealing with its members and affiliations.
The Lebanese group was also declared as terrorist by the Arab League in early March. The GCC countries also warned they would take action against Hezbollah sympathisers and supporters. Kuwait said it would deport foreigners and take legal action against Kuwaitis.
"The security of Kuwait is a red line that will not be crossed by anyone belonging to or sympathizing with a party or a group with ideas that are banned in the Kuwaiti society," Mazen Al Jarrah, the assistant undersecretary for citizenship and passports, has said. "The deportation of foreigners with banned ideologies is not limited to Arab expatriates, and we have expelled expatriates who had the US citizenship," he said, quoted by the daily.
Al Jarrah insisted there could be no tolerance towards protecting the security of Kuwait, saying that it was a huge responsibility particularly under the current critical conditions in the Arab world.
However, the official added that all the final deportation decisions were the prerogative of Interior Minister Shaikh Mohammad Khalid.
"Only the minister can decide on the final status of foreigners named for deportation action," he said. Al Jarrah added, following instructions from the minister, thousands of Syrians have had their residency visas in Kuwait regularized or their visit visas extended based on humanitarian grounds.
Gulf News