Saudi envoy says he loves Lebanon and 'doors remain open' for Lebanese businessman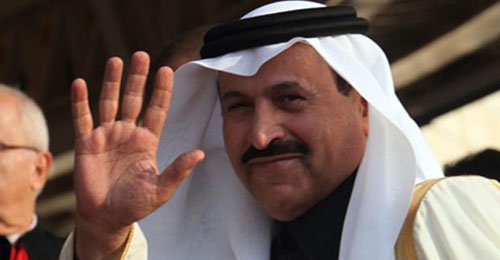 Saudi Ambassador to Lebanon Ali Awadh Amiri said on Monday that the kingdom will always be the best destination for Lebanese businessmen, assuring that it will keep its doors open for them and for their investments.
"The kingdom was and will remain the best destination for Lebanese businessmen. It will keep its doors open," Asiri told Al-Iktissad Wal-Aamal Magazine during an interview.
He called on Lebanese businessman to "engage in projects in Saudi Arabia because it is profitable investment. Lebanon only means well for the kingdom. End of discussion."
The ambassador touched on the recent dispute and said the kingdom was disappointed
"The reasons behind the latest political dispute with Lebanon are known, and what happened is not worthy of the historical relationship between the two countries."
"We were disappointed in some Lebanese who forgot or claim to have forgotten the kingdom's help for Lebanon," he said, addressing those as saying: "I hope that you love Lebanon the way we love it and to stay away from anything that harms it politically, economically or security wise."
Relations between the kingdom and Lebanon deteriorated in February when it suspended a $4 billion grant to the army in protest against Hezbollah's harsh criticism of the kingdom and Foreign Minister Gebran Bassil's refusal to vote in favor of Arab League resolutions condemning attacks against the Saudi embassy in Iran in January.
The kingdom issued a travel advisory urging its citizens not to travel to Lebanon.
Gulf countries also issued similar travel advisories .
In addition to the above actions the the Arab Gulf countries labeled Hezbollah a terrorist organization.
The Arab League followed suite and also branded the Iranian backed militants group as a terrorist organization.
In addition, several Lebanese with links to Hezbollah have been deported by some Arab Gulf countries.
On the presidential vacuum, Asiri urged the Lebanese to elect a president."
He concluded by saying he remains optimistic about the fate and future of lebanon."