The graffiti masterpiece that covers 50 buildings in Cairo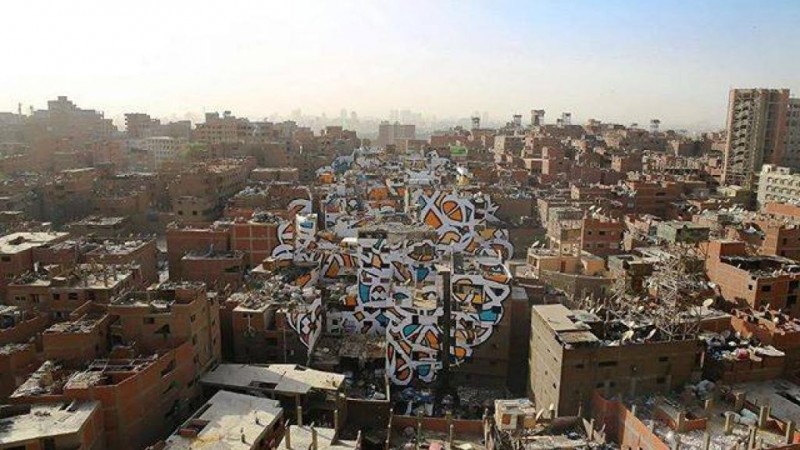 Franco-Tunisian artist eL Seed and his team have been working on a giant urban graffiti in Cairo over the past few months. Photos of the finished project, called "Perception", just debuted on social media. The photos show the poor neighbourhood of Manshiyat Naser transformed into a giant piece of swirling calligraphy, spelled out over 50 different buildings.
eL Seed has created "calligraffitis" all over the world, from Algiers to Doha, Paris to New York.
Manshiyat Naser is a Cairo neighbourhood that is home to the Coptic Christian community of Zaraeeb. Most neighbourhood residents make a living by collecting and sorting the city's trash.
The artist says he was inspired by the words of Saint Athanasius of Alexandria, a Coptic Bishop from the 3rd century, who said: "Anyone who wants to see the sunlight clearly needs to wipe his eye first."
FRANCE24