Saudi Arabia will take arms bound for Lebanon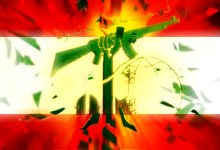 Saudi Arabia's foreign minister said Saturday the kingdom will keep French military supplies previously intended for Lebanon under a $3 billion aid program, as Riyadh toughens its stance against Hezbollah.
Last month the oil-rich Gulf state halted the program in protest against Hezbollah, the Shiite militant group fighting in support of Syria's regime – which Saudi opposes.
"We didn't stop the contract. It's just going to Saudi Arabia, not to Hezbollah," Saudi Foreign Minister Adel al-Jubeir said at a news conference in Paris.
"We have a situation where Lebanon's decisions have been hijacked by Hezbollah. The contracts will be completed but the clients will be the Saudi military."
On Wednesday the six-member Gulf Cooperation Council declared Hezbollah – which has lawmakers in the Lebanese parliament – a "terrorist" group in the latest step against the organisation as ties between its main backer Iran and regional powerhouse Saudi Arabia deteriorate.
Gulf monarchies had already sanctioned Hezbollah in 2013 in reprisal for its armed intervention in Syria.
Last week Riyadh upped measures against the group, freezing assets and prohibiting dealings with three Lebanese nationals and four companies.
AFP